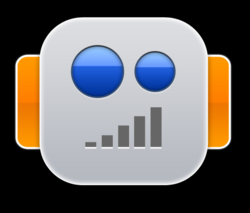 (PRWEB) November 22, 2012
A production company based in Springfield, MA has earned high marks for its new mobile application on appcatch.com.
Brilliant Resolutions specializes in digital media solutions and offering photography, videography, and graphic design. The company also builds websites for small businesses and has recently added to its own portfolio with the "Brilliant Photo" app on appcatch.com.
Brilliant Resolutions hails its slogan We Capture Memories throughout the various app pages. The app highlights photos, videos, and samples of different flyers and special event brochures.
Along with photography and video production, including a complete event production package that includes flyers, invitations, lighting, and sound, the company has recently been involved in the burgeoning Recruitment Video industry, developing highlight reels for promising athletes.
The app is optimized for both iOS and Android smartphones.
To create an app of your own with the free and easy-to-use app maker, go to appsbar.com. To view download other interesting new apps for free, visit appcatch.com.