Top 5 Small Business Events by ChooseWhat.com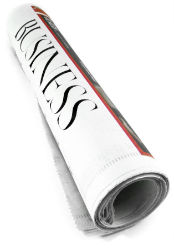 Austin, Texas (PRWEB) December 05, 2012
Although Movember has ended and many businesses have started to focus on the impending fiscal cliff, the small business community continues to show signs of improvement. Reece Freeman of ChooseWhat.com, presents a special holiday edition of Top 5 Small Business Events with breaking news and insights on the latest events to affect small business and how business owners can start taking advantage of them today.
1. Accion: Santa Claus for Small Businesses in the Northeast:

Besides the presidential election, the biggest news of the past month has been the aftermath of Superstorm Sandy. While many individuals livelihoods have been damaged, the small businesses that were hit in the affected areas will most likely have the biggest economic impact on these communities. One company who is doing something to help these affected small businesses get back up and on their feet is Accion, a global non-profit micro lender that is offering the businesses loans at remarkably low interest rates. (via SmallBizTrends.com)
How this applies to your company:

If your business has been upended by Sandy, owners can apply for loans from Accions Sandy Recovery Business Loan Program ranging from $ 1,000 to $ 25,000. There is no interest charged for the first three months on the loans, and after that the loans are only charged a 4.99% interest rate for up to 48 months. For more information, read over all of the details at AccionUSA.org.
2. He Sees You When Youre Shopping

A creepy trend among retailers as they ramp up for the holiday season has been implanting video cameras into the eye sockets of on-floor mannequins. Since these cameras are closer to the floor, they do a better job of collecting customer information such as race, age, and gender compared to security cameras mounted in the ceiling. Although this enhancement in retail might send chills up the spine, its just another example of how businesses are using technology to pinpoint marketing strategies to improve your shopping experience, as well as their bottom line. (via FastCompany)
How this applies to your company:

As a small business, owners can mimic tricks like these in order to cheaply and efficiently gain marketing prowess. If you have a brick-and-mortar business, you can easily copy this technique by purchasing a few hidden cameras (from $ 20 – $ 200 each) and placing at eye-level around your store. Try cameras hidden in clocks, coat hangers, and other inconspicuous items.
3. Tis The Season to Give Prezis:

The cloud-based presentation software, Prezi, which bridges the divide between white boards and PowerPoint slideshows has released a new iPhone app and an improved iPad app with better editing capabilities for the tablet device. Being able to edit presentations in the iPad app adds a new dimension to Prezi; taking the software from the desktop to a mobile device while retaining its creative and editorial aspects along with the intuitive, touch-screen controls of an iPad. (via TechCrunch)
How this applies to your company:

Making the software more usable on mobile devices increases its viability as a tool for small businesses and entrepreneurs. Not only can one bring the presentation with to meetings, if an idea strikes on the way make the changes with your fingertips. As more companies adopt mobile offices, it is important that their business tools include mobile functionality. Most of the faxing services we review on FindAFax have adopted this functionality through smartphone apps giving the user the ability to fax or sign and send documents from anywhere. This has become a really important feature to the small business owners using our site to purchase internet fax services. says Amber Hauptman of FindAFax.com.
4. A New Way to Pay Your Elves:

The completely free online bookkeeping tool Wave Accounting has just released an intuitive online payroll software program for small businesses in the U.S. aptly named Wave Payroll. This cloud-based software makes working with an outsourced accountant a breeze by adding them to your account as a guest collaborator. Starting in January 2013 they will also offer the option to handle tax filings and deposits at a flat fee of $ 25 per month, says Annie Pilon of SmallBizTrends.com. Wave Payroll can also generate a journal entry that users can import into their QuickBooks bookkeeping software in order to accurately record payroll costs. (via SmallBizTrends.com)
How this applies to your company:

With no setup charges and starting at just $ 5 per employee per month, which includes direct deposits, this software is incredibly affordable for the amount of features offered. Small Business owners can also give employees access to the software to input their banking information, view and print pay stubs, and update contact information. Whether employees are salaried or hourly, paid by direct deposit or printed checks, accrue vacation hours and overtime, Wave Payroll is as versatile as it is easy to use.
5. A Muxi Noel:

The French-based socially-centric network for professionals, Muxi, has recently updated its design, launched an iPhone app, and currently has an Android app in the development stages. As was reported on in August, Muxi is a professional social network that goes further than LinkedIn in that it focuses on the social aspect of bringing users of similar industries (or as Muxi calls them, fraternities) together to discuss relevant issues, pass along recommendations, and other business-related communication and collaboration.
How the applies to your company:

Now with an iPhone app (and upcoming Android app), it will be even easier and perhaps a more convenient way to get involved with Muxis fast-growing network of business professionals. Not to mention the new design that allows for easier navigation through the fraternities and users within each of them.
*Holiday Bonus*

Over the past few years while looking through my Twitter and feed, Ive seen quite a few entrepreneurs and writers of small business blogs who have avatars or profile photos that are quite unprofessional, to put it nicely. These are usually 40 or 50-somethings, self-employed and often are very knowledgeable about their industry. However, as someone of the Millennial generation, their distractive (and sometime hilariously repulsive) avatar image makes it harder to take them and their blog seriously. So, be careful what images you use when portraying yourself online, and please PLEASE, dont use a Glamor Shot. Just dont.
###
Find More Tech Press Releases