Tax Reform, IRS Funding and Identity Theft Top National Taxpayer Advocate's Annual Report to Congress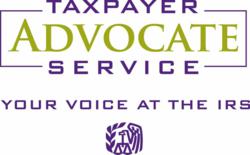 Washington, D.C. (PRWEB) January 10, 2013
National Taxpayer Advocate Nina E. Olson today released her 2012 Annual Report to Congress, identifying the need for tax reform as the overriding priority. The National Taxpayer Advocate also expressed concern that IRS funding is inadequate to collect revenue or serve taxpayer needs and that victims of both tax-related identity theft and return preparer fraud are falling through the cracks.
TAX REFORM
The National Taxpayer Advocates Annual Report to Congress designates the complexity of the tax code as the #1 most serious problem facing taxpayers and recommends that Congress take significant steps to simplify it.
[The complexity of the tax code] obscures comprehension, leaving many taxpayers unaware how their taxes are computed and what rate of tax they pay, Olson wrote.
Since 2001, Congress has made nearly 5,000 changes to the tax code, an average of more than one a day, and the number of words in the code appears to have reached nearly four million. An analysis of IRS data by the Taxpayer Advocate Service (TAS) shows that individuals and businesses spend about 6.1 billion hours each year complying with tax-filing requirements.
An infographic and video on the need for tax reform are available on the 2012 Annual Report to Congress website.
IRS FUNDING
The IRS budget has been reduced in each of the last two fiscal years, and appears likely to face further cuts in coming years. Although these cuts reflect across-the-board reductions in federal discretionary spending, underfunding the IRS makes no sense.
The plain truth is that the IRSs mission trumps all other agencies missions, because without an effective revenue collector, you cant fund those other agencies, Olson said.
Each dollar appropriated for the IRS generates substantially more than one dollar in additional revenue.
The report says that lack of funding is also preventing the IRS from meeting taxpayer needs. For example, in FY 2012, the IRS answered just 68 percent of its calls, and those who got through spent an average of nearly 17 minutes waiting on hold.
When taxpayers are attempting to comply with laws that require them to turn over a significant portion of their incomes to pay our nations bills, they have a right to expect that their government will do a better job of taking their telephone calls and answering their letters, Olson said.
TAX-RELATED IDENTITY THEFT
The number of tax-related identity theft incidents has increased substantially in recent years. At the end of FY 2012, the IRS had almost 650,000 identity-theft cases in its inventory. The problem has grown worse as organized criminal actors have found innovative ways to steal the Social Security numbers (SSNs) of taxpayers, file tax returns using those taxpayers names and SSNs, and obtain fraudulent refunds.
Despite some changes by the IRS, victims still face the same labyrinth of procedures and drawn-out timeframes for resolution they faced five years ago.
Taxpayers need one-stop shopping a single point of contact they can work with to resolve all issues in their cases, Olson said. Six months is an unacceptable period of time to expect taxpayer-victims to wait.
An infographic and video on the ways the IRS burdens identity theft victims are available on the 2012 Annual Report to Congress website.
THE REPORT
Overall this years report identifies the 23 most serious problems affecting taxpayers, including those outlined above and: