Special Discounts For Fast Food Restaurants Launched By NY's ToP Printer 4OVER4.COM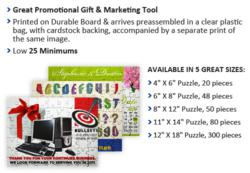 Astoria, NY (PRWEB) November 14, 2012
4OVER4.COM has launched a new special discount for fast food restaurants which will allow them to lower monthly and annual printing costs significantly through bulk printing discounts on essential printing including posters, promotional flyers, brochures, food banners, in-house stationery, plastic wraps, branded labels, food packaging, take-away bags, stickers, gift items, and more. 4OVER4.COM is a leading provider of digital and offset online printing services including banner printing, booklet printing, brochure printing, canvas prints and other custom printing applications.
Printing is the most common form of advertising and promotional or marketing-related work for fast food restaurants. It is attractive to them in view of its lower price point and comparatively wide reach and mobility. Flyers, stickers, posters, banners, large-format menus, and other forms of advertising are usually employed on a wide scale by fast-food restaurants because they get the message out to as many people as they would like for a relatively cheap cost. Even at that, quality considerations mean that printing can become pricey in bulk if not contracted to the right party.
There is the cost of the materials and then the cost of printing. Both of which actually depend on the quality of the material/process. The right contractor would be able to offer high quality materials and high quality printing at more affordable rates than the competition.
The 4OVER4.COM discounts on bulk printing for fast food restaurants will help save monthly and annual printing costs on essential materials like plastic wraps, food packaging, branded labels, take-away bags, paper towels, menus, food mats, gift items, posters, promotional flyers, food banners, large-format menu prints, brochures, in-house stationery, decorative wall graphics, stickers, and more, with affordable, high quality printing services that deliver regardless of tight deadlines or large turnout expectations.
With the 4OVER4.COM special bulk printing offer, fast food restaurants can save costs on all essential printing while maintaining the highest quality standards and satisfying turnout/delivery expectations," says 4OVER4.COM Principal Taso Panagiotopoulos.
For more information about the 4OVER4 corporate printing offer for fast food restaurants or for general inquiries, please email support(at)4over4(dot)com or call the 4OVER4.COM customer care line on 1-718-932-2700.
About 4OVER4.COM
Online printing company 4OVER4.COM, an NYC printing firm, is a green printing company that serves tens of thousands of clients nationally and whose printing New York facility began operations in 1999.4OVER4.COM provides unmatched technical and customer support and instant online pricing and ordering for full color printing services since 1999, 4OVER4.COM has offered free expert file review and free online proofs without any obligation to purchase. As a green printing company, we are strongly oriented towards sustainable environmental renewal, and we are happy to lead the way with environmentally and socially responsible printing practices and projects among national as well as New York Printers.