Physicians Technology Offers Solution to Over Prescription of Opioid-based Painkillers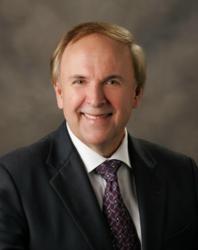 Monroe, MI (PRWEB) January 03, 2013
In light of recent reporting by the Wall Street Journal, Physicians Technology, LLC is renewing its pledge to remove one billion harmful pills from the streets. Physicians Technology hopes to reduce demand for these opioid-based painkillers and OTC pain pills using new high tech digital therapeutics that reduce inflammation and stimulate natural healing.
The flagship technology, FDA approved WilloMD iLaserX, is a digital device that uses dynamic photonic and thermal kinetic energies to relieve pain and promote healing. WilloMD uses patented sensory technology to learn and analyze the users affected joints to determine a personalized energy dosage. WilloMDs one hundred twenty-seven photonic clusters work together with its kinetic energy stations to safely and easily deliver painless relief to affected joints in as little as five minutes.
WilloMD is a drug-free treatment with a promise. Unlike prescription medications that mask pain, WilloMD provides relief and promotes healing. Physicians Technology is filling the gap between pain pills, injections and elective surgery by treating pain locally at the point of inflammation without introducing harmful toxins to the rest of the body.
With over 100 tons of OxyContin and Vicodin legally dispensed each year the United States is in a pain relief crisis. These pills are addictive, deadly and do little to fix the problem. President Obama recently observed that they are Americas most pressing addictive epidemic, commented David Sutton, Physicians Technology Chief Executive Officer.
WilloMD can be used to treat knee, shoulder, wrist, ankle, hand and neck pain as well as other joints. Your WilloMD can also be used to treat most forms of arthritis, including osteoarthritis, gout, lupus, rheumatoid arthritis, psoriatic arthritis, carpal tunnel syndrome, fibromyalgia, Osgood-Schlatter Disorder, Patello-femoral syndrome, Plica syndrome, and swollen joints from tennis elbow and general overuse.
WilloMD is currently offered as an in-home, risk free 30-day trial. The National Arthritis Foundation has approved WilloMD as an easy to use pain relief device.
About Physicans Technology, LLC and WilloMD

Developed by a dedicated team of doctors, pain researchers, and computer scientists, the WilloMD iLaserX is a drug-free solution for people who don't want to rely on pain medication. The teams research discovered bio-therapeutic technology that is safer and more gentle than existing therapeutic pain laser technology with a higher therapeutic success at a fraction of the cost of a conventional therapeutic pain laser.
Media Contact
David Sutton

Physician's Technology, LLC

734-241-5060
Related Tech Press Releases