Maritime Program Group Promotes Marisa Tranghese to Commercial Underwriter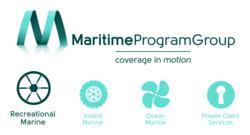 Westbrook, CT (PRWEB) December 28, 2012
Maritime Program Group (MPG) announced the promotion of Marisa Tranghese to Commercial Underwriter in their Recreational Marine Insurance Program written with New Hampshire Insurance Company (AIG).
Marisa started with MPG 5 years ago as an Underwriting Assistant in their Recreaetional Marine Insurance department that primarily writes marinas, boat dealers & yacht clubs. In that time she has risen through the ranks to Underwriting Tech and now to Underwriter.
"Marisa has always demonstrated a great work ethic, superior attention to detail, and has raised the level of quality and service throughout the department all while working at 150 miles an hour!" stated Chris Pesce, MPG's President. "Over and above her regular workload, Marisa has also taken on responsibilities outside the department, such as the go to person for our internal CRM and Rating platform. All of these skills will serve her well as she makes the move to Underwriting and we are very excited to see her take on the challenge of this position."
Maritime Program Group is a Program Administrator providing a full range of marine insurance products and underwriting services to its broker network throughout the United States. MPG specializes in protecting all types of marine-related assets across every category of marine risks Recreational Marine, Inland Marine, and Ocean Marine. Through its Private Client Services the company serves the individual insurance needs of high net worth clients. MPGs nearly 60 employees are strategically located in offices nationwide, with primary offices in Westbrook, CT and Manchester, NH. For more information about Maritime Program Group visit http://www.maritimepg.com or call 800.366.8086 Ext. 1658.