Manufacturing Sector Begins 2013 on Strong Note, Confirms Hound.com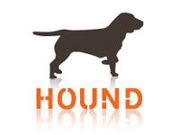 Pasadena, CA (PRWEB) January 04, 2013
The Institute for Supply Management announced Wednesday that Decembers manufacturing index and employment index indicate growth in the industry. Hiring data on Hound.com confirms employment gains in manufacturing, especially in management.
The Institute for Supply Management released its monthly Report on Business, where its manufacturing index rose to 50.7 in the month of December. The Purchasing Managers Index (PMI) measures acquisition of goods and services in manufacturing and is closely watched as a signal of economic activity. With 50 as the dividing line between market expansion and contraction, any reading above 50 indicates expansion in the sector and any reading below 50 indicates contraction. The 1.2 point increase over the previous month marks the third time in seven months that the beleaguered sector has seen growth. The December PMI reading came as particularly welcome news after Novembers reading of 49.5 marked the lowest reading since July 2009.
Other positive signs of growth included the December Employment Index, which rose to 52.7 percent, with an increase of 4.3 percentage points. Aside from one month of contraction, the ISM reported that employment has grown steadily since September 2009. Of the eighteen manufacturing sectors, nine reported growth in employment, in the following order: Petroleum & Coal Products; Wood Products; Printing & Related Support Activities, Paper Products; Food, Beverage & Tobacco Products; Furniture & Related Products; Chemical Products; Computer & Electronic Products; and Electrical Equipment, Appliances, & Components.
Confirming ISM data, job site Hound.com also reported employment gains in manufacturing. As of January 3, Hound.com listed 7,522 manufacturing jobs, up from the previous month. Hiring for manufacturing positions was strongest in California and Texas, where 9 percent and 6 percent of the jobs were located. Nearly 10 percent of the jobs were for managerial-level positions, including production supervisors, plant managers, maintenance supervisors, and operations managers. In hard economic times, companies often cut costs by laying off those who make the highest income, typically those at the senior levels. As manufacturing activity continues to pick up, so will hiring in management and at all levels. Continued growth in manufacturing employment is projected for this month as employers who postponed hiring due to uncertainty over the fiscal cliff begin hiring in earnest now that it has been averted: the U.S. House of Representatives passed its budget bill on Tuesday.
Were seeing modest momentum going into the start of the new year, said Harrison Barnes, CEO of Hound.com. Housing is rebounding overall and the economy is picking up, so manufacturing gains in employment are a direct result of that.
Industry representatives surveyed in the report had a mixed outlook for 2013, with some respondents noting that business had begun stabilizing and others expressing caution, especially in light of uncertainty over how future government regulation might affect business. In the last six months of 2012, the PMI has fluctuated evenly between expansion and contraction, with three months indicating expansion and three months indicating contraction.
About Hound
Hound.com is a job search site based in Pasadena, CA. It is a part of the Employment Research Institute and owned by A. Harrison Barnes.