James Schramkos VRE Direct Puts Up 1,000 Quality Domains with Originally Designed Websites, Backlinks, and Indexed Pages for Sale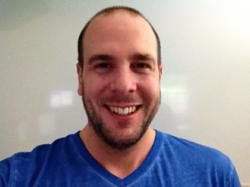 Sydney, Australia (PRWEB) January 02, 2013
Entrepreneur and highly sought-after expert Internet marketer James Schramko is spreading some post-holiday cheer. In a newly posted video on SuperFastBusiness.com, Schramko announced that one of his products, VRE Direct, has just put up 1,000 quality domains for sale. The announcement came early this week as Schramko reveals that the sale is a move to clear out some of the websites his business hasnt been using. Schramko encourages interested parties to go and check out the matured domains now as previous sales have resulted in rapid purchases of websites. The year-opener sale is on limited offer.
VRE (Virtual Real Estate) Direct offers a comprehensive list of quality domains with original web designs under numerous categories. These categories include business, home and family, shopping and travel, arts and entertainment, sports, self-improvement and/or relationships, education and/or reference, food and drink, Internet marketing, computer technology, automotive, and a few other relevant categories, which are approved to run Googles Ad Sense. VRE Direct also does high-value, low-priced domains and brandable sites.
According to Schramko, the most prominent advantage of investing in matured domains is the fact that these have already acquired credibility over the years. The successful entrepreneur shares in a VRE Direct video, When they have links pointing to them from other websites that have been accumulated over the years, when the domains have page rank as allocated by Google, and when it has lots of indexed pageswith original contentthese can certainly give you an advantage compared to buying a new domain and starting from scratch.
Schramko further adds that getting a new domain and creating a website from the ground up takes time and money. Businesses or individuals will need to spend countless weeks or months as well as run through considerable costs creating original content, developing original designs, and working to get search results page rankings. Schramkos VRE Direct enables companies and other interested parties to cut through the time- and money-consuming process by investing in domains with quality websites that are suitable for their businesses and market.
Visitors to VRE Direct can get a snapshot of the list of high-value, matured domains and details regarding the websites number of indexed pages and backlinks. Schramko also informs people that most of the VRE Direct websites use the easy-to-operate WordPress platform.
It could be the greatest opportunity for you, Schramko tells SuperFastBusiness.com viewers, if you find one thats in your market and one thats ready to go. Its certainly cheaper than having to buy a brand new domain then develop it out and establish that trust (with your market).
VRE Direct also makes recommendations on how buyers can quickly turn their investments into cash cows. These include adding more content and banners, creating a blog network and rent links, creating a sales offer and selling a product or service, and building an email list, among many other strategies.
Schramkos own recommendation is to further develop the websites available on VRE Direct and then resell that site to obtain a profit. The expert Internet marketer and entrepreneur suggests, If you find something you like, develop it up or perhaps even resell it to an end-user. If you can put in the time to make special videos, build the value and create the story around it.
Schramkos SuperFastBusiness empire also provides web development services through ATL Web, should VRE Direct buyers require assistance and expertise in developing a domain name or re-tweaking a website.
There is no better way to jumpstart 2013 than an opportunity to obtain earnings through high-quality domains with unique websites that already have backlinks and indexed pages. For more information on the year-opener sale, visit VRE Direct.com today.