GraphicDesign.com Investigates Copyrights, Trademarks, and Infringements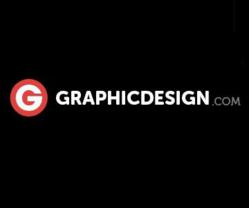 Dallas, Texas (PRWEB) October 26, 2012
In Part 1 of a two-part feature article published on GraphicDesign.com, writer and Advisory Board member Neil Tortorella digs deep into the world of copyrights, trademarks, and infringements three topics crucial to anyone in the graphic design industry.
Tortorella astutely points out that very few graphic designers place a premium on intellectual property. He wrote, "Considering usage rights, copyrights, trademarks, and other IP rights should be part of the overall design process. Giving heed to it in the beginning helps to ensure it won't be a headache at the end or beyond."
Copyrights are granted to the "creator of an original work" and can be exclusive or non-exclusive in nature. Tortorella explained how the concept of copyrights applies to the graphic design world: "For a designer, [it] can mean their concept or idea for a logo or collateral material can't be copyrighted, but may be when it's printed as hard copies for a presentation or printed. Ideas are not copyrightable, but the tangible and fixed expression of an idea is."
Trademarks can take on many shapes and sizes, including words, phrases, designs, logos, symbols, images, smells, and sounds. Tortorella relayed a story about a client who asked him to design a logo, but doing so would have trampled on a trademark. Designers and companies alike, therefore, should do their due diligence before expending resources.
Tortorella summed up his anecdote by saying, "This kind of stuff happens all the time. It pays to do the research and legal work."
What can designers and companies do to protect themselves from the tangled web of intellectual property rights? Tortorella recommended having documentation: "Clear contracts are paramount." Also necessary is sorting out who has rights to what ahead of time. Tortorella stressed, "When it comes to other project partners, it's just as important to negotiate the rights slice with them."
Tortorella doesn't just give recommendations. Instead, he points graphic designers looking for more information in the direction of two helpful resources: Thomson Compumark and The Copyright Alliance. The former, a division of Thomson Reuters, bills itself as "the industrys broadest range of trademark research and brand protection solutions."
The Copyright Alliance handles copyright issues specifically for creative works. As Tortorella noted, "It pays to know your rights and how they can best serve you."
Part 2 of Tortorella's discussion of copyrights, trademarks, and infringements will be released on Monday, October 29. Part 1 can be found HERE. Visit GraphicDesign.com for the full text.