eMazzanti Provides Business Hot Line For Java Security Threat Fix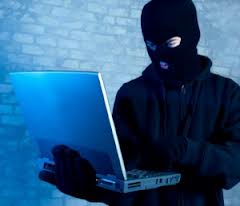 Hoboken, New Jersey and New York City, NY (PRWEB) January 20, 2013
Last Thursday, according to an InfoWorld January 18 article entitled: "Why the Java Threat Rang Every Alarm," the US Department of Homeland Security called on computer users to disable Java because of concerns about the susceptibility of the Java programming language to cyberattacks. The potential damage could be widespread as there are more than 3 billion Java users worldwide. eMazzanti Technologies is providing a Java-Threat Hotline for businesses that would like to disable Java or install the recent software security patch from Oracle, the owner of Java. The hotline is for businesses-only: 1-201-360-4400
While there are Internet tips on how to unplug Java for each brand of browser and how to install the security patch, most businesses will want to make sure specific procedures are followed to avoid causing network wide problems, said Carl Mazzanti, chief executive officer, eMazzanti Technologies. eMazzanti has created a free Java-Threat Hotline to quickly evaluate what steps a small business should take to protect itself.
Whats the Problem?

Java is a programming language and computing platform at the heart programs including utilities, games, and business applications. Java runs on more than 850 million personal computers worldwide, and on billions of devices worldwide, including mobile and TV devices. Further, it is required by some Web sites that use it to run interactive games and applications.
The Java vulnerability appears to operate with all popular web browsers including IE9, Chrome, Safari, Firefox, etc.
Cyber crooks are attacking a previously undiscovered security hole in Java 7 that can be used to seize control of a computer if a user visits a compromised or malicious web site, said Mazzanti. Businesses need to get the right fix in order to avoid trouble.
Even if a business is using Java 6, there are some conflicting reports that this vulnerability existed in earlier versions of Java that may go back several years. Though Oracle tried to fix this issue in a previous update, it appears it did not address the vulnerability completely.
The vulnerability is accessed through exploit packs which are crimeware tools being sold on the black market. The tools are made so they secretly integrate into web sites where unknowing visitors with vulnerable or outdated browser plugins like Java can silently install malware on the users PC.
About eMazzanti Technologies

With a company name that sounds more like a purebred, high-performance sports car than a IT support and consulting firm, eMazzanti Technologies is all about delivering powerful solutions in a variety of Outsourced IT services, such as cloud computing, managed printing services, PCI DSS compliance, computer network management, network troubleshooting, business continuity and disaster recovery, green computing, mobile workforce technology, information security, cloud computing, cloud computing services, and business information optimization in the most efficient manner possible. The Hoboken, N.J., firm is located in one of the most densely populated – and competitive – regions in the U.S. It provides business technology consulting services for companies ranging from home offices to multinational corporations in the New York metropolitan area, the United States and throughout the world. eMazzanti Technologies is Microsoft's 2012 Partner of the Year for the third year, WatchGuard's Partner of the Year for three years running and made the Inc. 5000 for the third year in a row. For more information contact: Carl Mazzanti 201-360-4400 or emazzanti.net. Twitter: @emazzanti , Facebook: Facebook.com/emazzantitechnologies.
Related Computer Press Releases