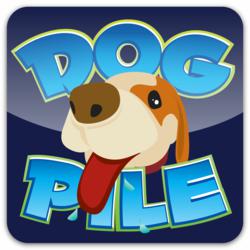 Boca Raton, FL (PRWEB) November 08, 2012
Dog Pile Maze is an addictive, high speed whimsical game from the creators of Dogington Post. Based on a concept that dog owners can relate to intimately, players must navigate a maze, dodge furniture and spills, and avoid the cat from hell to gather their dog-walking necessities before getting the dog outside to do his deed.
Weve designed the game with a lot of social appeal, said Pegi Dahl, Creative Director for Dogington Post. And that includes having the gross-out factor that comes along with a dog pooping in the house!
Dog Pile Maze features professional graphics and animation, realistic sound effects, retina display support and the ability to share wins and losses via social media.
The dog news site turned to the crowdfunding site, Kickstarter, to help raise funds to complete their game, improve its production value and beef up marketing and promotion after the games completion.
We initially focused on the edgy, humorous, gross-out stuff that makes our game so unique and what we know is going to make it a success once it hits the App Store, said Dahl. However, we didnt expect that our little Kickstarter campaign was so controversial and offensive!
Just days after launching their campaign, Dogington Post received angry, threatening emails regarding the nature of their project. One angry consumer from Kansas wrote, As the mother of 3 young kids, I'm disgusted by the growing lack of integrity by game developers. Children are going to be playing these games. How about something educational and clean, not something gross and crude!
In response, the dog news site softened their approach and restructured their Kickstarter campaign to focus on the slobbery reward the player gets from their dog, rather than the disgusting consolation prize their dog leaves for them when they lose.
We havent changed our game. Its still destined to be a viral hit, said Dahl. You cant make everybody happy, all the time. But if we can appeal to a broader audience to help get our little game funded, that is our ultimate goal.
Dogington Post developed the Dog Pile Maze Game in an effort to create a revenue stream that can support funding to dog shelters and rescue organizations. People who pledge support to the Kickstarter campaign will not only get any number of rewards based on their level of support, but will also be supporting the efforts of Dogington Post in helping rescue dogs.
Dog Piles Kickstarter campaign is scheduled to run for 30 days and will end on Friday Nov 30, 10:34am EST. Kickstarter campaigns function under an all-or-nothing funding model so if Dog Pile Maze doesnt reach its goal of $ 20,000 pledged at the end of 30 days, no funding is received.
If youd like to help Dogington Post reach that goal, visit the projects Kickstarter site here:

http://www.kickstarter.com/projects/913422139/dog-pile