Benefit Express Outperforms Security Audit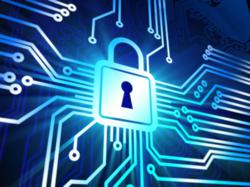 Schaumburg, IL (PRWEB) January 24, 2013
Benefit Express Services, LLC, a leader in providing benefits administration and online enrollment solutions for large, medium, and small organizations, announced the successful completion of their most recent security audit. An Information Technology and Security firm based in Chicago, Illinois, recently performed a round of in-depth security vulnerability tests on the internal and external-facing computer systems of Benefit Express. Our company deals with highly confidential information. It is our highest priority to make sure our systems have the most secure measures in place for the safety of our clients and their employees, said Maria Bradley, president and founder of Benefit Express.
The security firm performed automated and manual reconnaissance, penetration attempts, and manual review of configuration settings of key equipment. Benefit Express online enrollment platform, My Benefit Express, also underwent web application testing to verify unauthorized users are prevented from accessing sensitive data. The firm found that Benefit Express computer systems and web portal to be in-line with industry best practices, and to employ rigorous security measures which provide a reasonably acceptable level of security for the transmittal, storage, and protection of sensitive customer information.
About Benefit Express

At Benefit Express, the focus is on flexible administration solutions. Their self-service platform – My Benefit Express – delivers tools which help clients efficiently manage HR & Benefits Administration. With My Benefit Express clients have direct access to: customized content delivery, enrollment assistance, employee benefit education tools, transactional administrative processing/tracking, carrier billing reconciliation, vendor data-links and detailed HR reporting. Benefit Express solutions provide the flexibility for clients to choose how, where and by whom work gets done. For more information, visit http://www.BenefitExpressOnline.com.