Atlanta Surgeon for LASIK Eye Surgery Publishes Study on Website About Car Technology to Monitor Drowsiness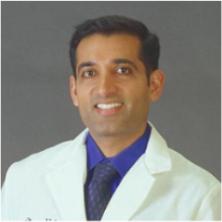 Atlanta, GA (PRWEB) December 26, 2012
Board certified Atlanta LASIK surgeon, Dr. Farooq Ashraf of the Atlanta Vision Institute, just published a study on his website about car manufacturing companies now incorporating technology to monitor alertness and drowsiness of passengers behind the wheel. This finding indicates that drivers will now have the opportunity to know their level of alertness on the road in case they need to refrain from driving.
According to research published in the International Journal of Bioinformatics Research and Applications, the pupil of the eye is also a great way to measure how alert a person is, specifically while driving. For example, dilated pupils and infrequent blinking are indicators of a very low degree of alertness and possibly drowsiness. With this type of information, drivers wont need high-tech equipment to make them aware of their alertness levels.
As a skilled ophthalmologist, Dr. Ashraf has extensive knowledge and experience with the pupils and other eye related matters, such as glaucoma, astigmatism, cataracts, corneal diseases, macular degeneration, low vision and more.
My goal is to help people see clearly and restore their eye health, says Dr. Ashraf. At the Atlanta Vision Institute, we possess only the most advanced and safest technology for eye exams and LASIK surgery, like the advanced, fifth-generation IntraLase iFS Laser. Here at the Atlanta Vision Institute, we have the experience and technology you can trust.
Dr. Ashraf has performed over 40,000 LASIK surgeries in Atlanta, Georgia and Dubai in the United Arab Emirates, helping to make him one of the most experienced LASIK surgeons worldwide. He performed advanced cornea and refractive surgery training at the famous Wilmer Eye Institute of Johns Hopkins University, which has been ranked as one of the best medical institutions nationwide. For more information about Dr. Ashraf at the Atlanta Vision Institute or to book an appointment, call 770-622-2488 today or visit the website at atlanta2020.com.