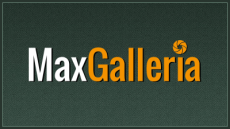 Columbus, Ohio (PRWEB) December 11, 2012
Max Foundry announces the upgrade of its responsive image and video WordPress gallery plugin MaxGalleria to include full support for WordPress 3.5 and complete WordPress image slider capabilities. With this announcement MaxGalleria Version 1.2 becomes the only responsive WordPress gallery and slider plugin that creates both responsive image and video presentations while simultaneously allowing users to customize WordPress slider transitions to deliver the exact look and feel they desire.
The combination of our NextGEN Gallery Importer, fully responsive image and video gallery abilities, and our integrated Nivo image slider functionality eliminates the suffering for many NextGEN users, said Max Foundry co-founder Dave Donaldson. You no longer need an advanced degree in computer programming to display beautiful galleries on your site. Our best in class workflow and user experience gets you up and running in the time it takes to read the NextGEN download instructions.
WordPress 3.5 is almost here and customers will be able to update their MaxGalleria installations when it arrives, said Max Foundry co-founder Bob Senoff. MaxGallerias streamlined workflow and user experience, added to WordPress 3.5's new image management capabilities, means less time setting up and configuring WordPress galleries. Because we use the WordPress media library users can manage their media in one place, thus saving time, energy and effort. Our customers constantly tell us that MaxGalleria simplifies WordPress galleries by eliminating the time necessary for searching for, learning to use and testing the large range of plugins to meet their WordPress gallery needs. Eliminating the complexity and effort involved in creating a beautiful WordPress gallery was our motivation in building MaxGalleria.
The fully customizable image slider capabilities allow users to accomplish the desired transitions and animations with ease. Users can also add their own custom skins to achieve the perfect look and feel for any site. MaxGalleria comes with 5 templates that can be easily configured to match the layout needs of most designers.
About Max Foundry
In addition to MaxGalleria, a WordPress Gallery plugin, Max Foundry is the developer of MaxInbound for WordPress landing pages and MaxButtons, a WordPress button generator for CSS3 WordPress Buttons.