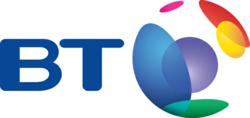 (PRWEB UK) 13 December 2012
For people to embrace telehealth, it must be so normal that nobody bats an eyelid at sending a health update (like vital signs) to the doctors from their lounge.
Dont get us wrong health secretary Jeremy Hunts plan to get 100,000 people using telehealth services in 2013 is a fantastic goal. And three million by 2017 is a great start.
Were fully behind it. But its just a start. Thats just three million out of 62 million people in the UK.
Telehealth works. Unfortunately, most people are reluctant to make that leap with their health, so we need plans like 3 Million Lives (3ML) to be the catalyst for this behavioural shift.
3MLs vision is to provide better care, centred on the patient, so we can catch problems early. To do that, telehealth must become normal. It needs to be as everyday as phoning your surgery for an appointment. As natural as having your blood pressure checked. As simple as using your tablet to Skype your doctor. It needs to be business as usual.
Theres nothing to fear
Weve helped the NHS and found that sending health information like vital signs, blood pressure and weight over the internet lets medical professionals focus on what matters (and saves them time visiting people for a routine check-up). And a Department of Health spokeswoman told us it saves them money in the long run too. There are operational costs of running the services, but when people can manage their own condition there are less hospital visits, the patient feels safer and the NHS saves money on the opposite side.
Well help with your technophobia
When it comes to connecting people to machines, or making every computer in the chain work exactly as it should we know what were talking about. Weve done it for hundreds of businesses.
Were writing a white paper to let you know how wed change the underlying processes, so telehealth can become normal. Well keep you updated with our progress.
For more information visit http://www.globalservices.bt.com/uk/en/industries/psn