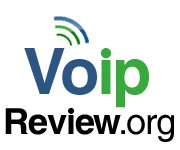 (PRWEB) November 29, 2012
Apple co-founder Steve Wozniak got a lot of attention in the world of telecom a few weeks ago when he hailed Microsofts latest developments in voice recognition technology. As quoted by The Seattle Times, Wozniak praised an unreleased Microsoft invention that allows users to speak into the computer and hear their words outputted in a different language.
For Wozniak, the sophistication of Microsofts new voice recognition technology that allows a machine to recognize spoken language well enough to return a correct (or correct enough) translation is astounding and a little intimidating.
Microsoft has not been the customer favorite in recent years, but with praise from a public figure like Steve Wozniak, it seems like things can only get better from here for Microsoft. Referring to Microsofts advancements in voice recognition technology, Wozniak has said They mightve been doing that for three years while Apple was just used to cranking out the newest iPhone and falling a little behind, and that worries me greatly.
So while Apple has fallen a bit behind in this blossoming field of technological development, Microsoft has charged full speed ahead. But how does Microsoft stack up to other major VoIP providers from a consumer perspective? Indisputably, Microsoft carved out a great niche for themselves in the telecom market when they bought Skype. But just because Skype has a great public presence, it may not be a customer's best option for VoIP service.
Check out VoIP Reviews picks for the best VoIP service for this holiday season. VoIP providers have been selected based on their low costs and their features for long distance and international calling. With the right VoIP service, a customer might be able to save enough money to make up some of the cost of that iPad mini under the Christmas tree.
1.) VOIPo: VOIPo has one of the best offers in residential VoIP service, around $ 6.21/month for a 2 year contract. A plan with VOIPo includes unlimited calling within the United States and 60 minutes of free calling to international phone numbers, perfect for making holiday calls to those relatives who live overseas.
2.)Phone Power: Extremely cheap service, just $ 4.99/month for residential VoIP. This includes unlimited calling within the US and 60 free minutes of international calling.
3.) BroadVoice: Perfect phone service for anyone with lots of family overseas. Call anywhere within the US for $ 17.95/month, or upgrade to a plan with unlimited calling to a selection of 80 other countries for $ 24.95/month. Ideal for making all of those holiday calls to relatives all over the world.
4.) Axvoice: Choose plans for calling within the US, or international calling. Plans start at $ 8.25/month for unlimited calling within the US. Plans start at $ 16.95/month for unlimited international calling to more than 45 different countries.
Skype charges competitively low rates, starting around $ 2.99/month for calling within the US and Canada, and $ 13.99/month for international calling plans. But read the fine print carefully: an international plans that includes calling to China costs $ 21.99/month with Skype.
In the next few years, Apple may race to catch up with these recent trends in voice recognition technology development. But until then, that new iPad mini may be a bit behind the current as VoIP companies continue to make strides in marketing advanced voice recognition technology at low prices.
At http://www.voipreview.org, customers can find their best matches in VoIP service providers. VoIP Review features customer reviews and ratings for lots of different VoIP service providers along with editorial reviews and analytical comparisons of VoIP service for the home and business.