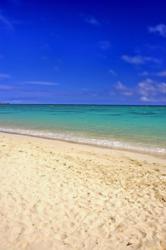 Basingstoke, UK (PRWEB UK) 7 December 2012
Marketing agencies in Brighton vary in their size and experience, and since there are so many marketing companies in Brighton, this is why Marketing Quotes was approached for help. A boutique travel agent in Brighton approached Marketing Quotes in order to help find a local marketing company that had experience in doing marketing for travel agents.
The travel industry in the UK is facing difficult times, with the recession and the highly competitive nature of the holiday industry. Many travel agents are looking for new ways to attract holiday makers and ensure that local people look to local travel agents rather than using travel websites.
The owner of the travel agent in Brighton commented 'we were so pleased to have come across Marketing Quotes, the idea of spending hours sat at a computer going through website after website, finding local agencies that have holiday/travel experience and then calling each one up to ask about prices and feedback was like a dark cloud over me. We did want an agency to do a website re-design for us, as well as some PR. We had talked to a few PR agencies in Brighton; however none could cover the website side of things for us as they did not have the resources to cover website updates and design work. We have had a few meetings with a few local marketing companies in Brighton, and have found one that we like the look of, so we plan to start working with them early next year.'
Anne Richards (who works at Marketing Quotes) added 'we have helped many companies in Brighton over the years and know many of the marketing and website designers in Brighton, so finding one that knew the travel industry was not hard at all. We put 4 agencies in contact with the client and understand that after meeting a couple, they have decided to use one moving forwards. We have found that having industry experience is integral to marketing success, if the agency understands the market, they will know what they are communicating when marketing the clients products or services.'
About Marketing Quotes - Marketing Quotes is a free service to UK businesses to help get free advice and quotes from local marketing agencies.