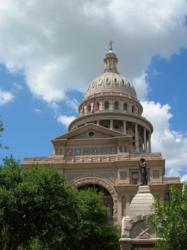 Austin, TX (PRWEB) October 30, 2012
This month Start-Up Technology: Tips & Tricks sees the release of two new blog series detailing different aspects of entrepreneurship in Austin, Texas; The Austin Entrepreneur and Women on the Move.
The Austin Entrepreneur is a series currently focused on detailing developments in Austins craft beer community, as well as how theyre using technology and the Internet to forge links with their dedicated fan base. The blog commenced with a review of Taplister, a new web application that allows craft beer drinkers to track down their favorite beers in nearby bars. The next entry in the series will see a feature analyzing the successes of the breweries on social media platforms such as Instagram and Facebook.
Austin, and the wider Central Texas region, is a prime location to focus on craft brewery production, as its been a hotbed for the movement as there hasnt been this many breweries operating in the area since the 1880s. Last year marked the founding of two breweries in the Austin area alone; bringing the craft brewery count up to 16 in Central Texas. The increasing demand from the passionate and knowledgeable consumer base has allowed breweries to flourish, with an estimated 15% increase in revenues last year. The Brewers Association notes that nationwide craft breweries have created an estimated 103,585 jobs.
Concurrently, the Start-Up Tech blog is unveiling Women on the Move, a special series profiling women entrepreneurs and their businesses. The series will kick off with Austin native Jessica Meyer, owner of Locate Special Diet, a website and mobile app designed to help users find local businesses that cater to the gluten-free, vegetarian, or organic lifestyle.
Texas is the perfect backdrop to delve into the topic considering the state has over 610,000 female-owned businesses, the second largest number in the country according to the Census Bureau. The number of women taking the helm in the business world is rapidly growing over a period of 5 years the number of private women-owned businesses jumped 20 percent. These companies employ over 7 million people and inject $ 1.2 trillion into the U.S. economy annually, helping set the stage for economic recovery in a wide range of industries.
Though the number of women who are business owners is still far less than men 13.9 million are owned by men versus 7.8 million by women the significant growth of female entrepreneurship puts them on a path to close the gap.
Are you part of the craft brewery movement or a female entrepreneur? Contact Josh at josh(at)choosewhat(dot)com with hot tips on the craft beer scene or Jennifer at jennifer(at)choosewhat(dot)com to have you and your business featured in Women on the Move.
Find More Tech Press Releases