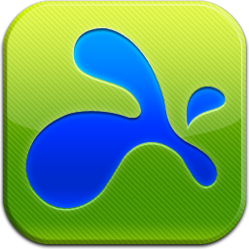 San Jose, CA (PRWEB) November 28, 2012
Splashtop Inc., the worldwide leader in cross-device computing, today announced the release of its remote desktop Streamer software (beta) for Ubuntu. Now users of Splashtop 2 client devices can connect to a remote computer running Ubuntu to use Linux applications and to access their data.
For Ubuntu users, Splashtop Streamer offers a supercharged, high-performance alternative to Virtual Network Computing (VNC) and other remote desktop software. Due to its efficient protocol, algorithms and optimizations, Splashtop has been shown in performance benchmarks to deliver up to 15x higher video frame rates and up to 10x lower latency times than its competition. Splashtop sessions are secured with SSL and 256-bit AES encryption, allowing it to serve as a secure pipe between devices, in some cases allowing users to eliminate their need for separate VPN solutions.
"Splashtop has been an active member of the Linux Foundation for several years now," said Jim Zemlin, Executive Director of the Linux Foundation. "With the companys latest work on remote desktop streamer software for Linux, Splashtop is demonstrating its understanding of and support and collaboration with the Linux user community.
"Splashtop's remote desktop software is an innovative product, and we welcome it into the Ubuntu Software Center," said Stephane Verdy, Product Manager at Canonical. "We believe that the Ubuntu community will not only embrace the product as users, but also combine it with other software to come up with creative mobile solutions for business and play."
Industry experts anticipate strong demand for the product from several groups, including 1) Linux system administrators, many of whom use Ubuntu to manage their networks, 2) Linux gamers, who are overwhelmingly passionate and tech-savvy computer users, and 3) general desktop and workstation users of Ubuntu who tend to own Android devices and other client platforms supported by Splashtop.
This new version of Splashtop Streamer enables users to remotely connect to an Ubuntu computer and do the following: