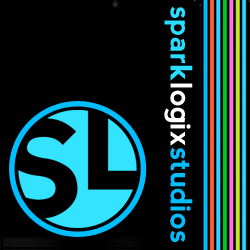 Minneapolis, MN (PRWEB) November 30, 2012
Spark Logix Studios, a Minneapolis based inbound marketing company, already offers an array of free advice on its blog, but now the team plans to unveil even more steps to online success through in-person, open format seminars. The free seminars are designed for small businesses interested in using online marketing to find new customers and boost sales.
The Spark Logix Studios group insists no computer or marketing experience is necessary to attend, as they will instruct and field questions about everything from fundamentals, such as why having a website is necessary, to more in-depth topics, including how to make a big impact in the online marketplace.
"No matter their starting point, we want to help all small businesses improve their web presence and subsequently see in an increase in conversions," Advertising Account Manager Sam O'Byrne said. "The open format of the seminars makes it possible for attendees to bring up issues relevant to them."
Among the topics being discussed at the seminars are how online is different from "traditional" advertising and why it converts, why even local businesses should advertise online, and the value of social media.
According to Spark Logix Studios' interactive media consultant, Andie Lindsay, "Many small, local businesses are under the impression they don't need to worry about online marketing, but that couldn't be farther from the truth. We still see many business owners deliberately avoiding setting up a webpage or participating in social media, and we want to show them what they've been missing."
Spark Logix Studios has made a name for itself as a company that uses innovative technologies, such as responsive web design, to keep its clients always on the cutting edge. And although it has multiple offices across two states and continues to expand, it began as a small group of web designers and thus knows a thing or two about growing a small business.
"The strategies we share in our seminars are all things we've learned from experience and do ourselves," Account Manager Ryan Beckman said. "We are our own guinea pigs, and I think people can tell from our successful track record we know what it takes to compete in today's market."
Currently, there is a seminar on December 6th at New Ulm's Holiday Inn. Additionally, Spark Logix Studios is accepting requests for seminars in other areas.
For more details about the events or to register, visit the Spark Logix Studios Website.
Find More Computer Press Releases