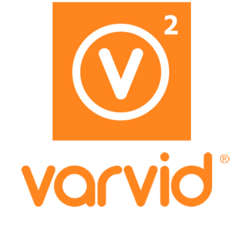 Las Vegas, NV (PRWEB) October 14, 2012
Varvid, Inc., a leader in live event and video marketing, is video broadcasting keynote speakers and expert presentations to virtual attendees live from the SMB Nation Fall Conference in Las Vegas, Nevada. The webcast is provided in high-definition video (HD) across the Internet to attendees unable to make the trip to the actual event. This virtual attendance option makes the top-quality technical, business and community content available to those unable to attend in person.
We were floored by the overwhelming response to this past winters MVP Nation webcast, said Harry Brelsford, founder and chairman of SMB Nation. So were doing it again with SMB Nation this fall. Having a virtual option means hundreds of people will be able to attend who otherwise couldnt, whether for logistical or financial reasons.
Working with SMB Nation, Varvid placed three event production teams and their equipment throughout the event facility to provide complete live coverage sprinkled with interviews of attendees, sponsor testimonials and even off-site to provide after-hours event highlights. Content is also made available on Facebook and Twitter during the event enabling both physical and virtual attendees to share a voice during the event.
We are excited to once again partner with SMB Nation to create this live hybrid event. We are proud of our ability to bring valuable event content to a greater audience, said Mike Simmons, president of Varvid.
The SMB Nation Fall Conference is being held October 12th-14th, 2012 in the Rio All-Suite Hotel & Casino in Las Vegas, Nevada. It provides top-quality technical, business and community content to small and medium business (SMB) information technology (IT) professionals from around the world.
About Varvid, Inc.

Varvid is a digital media company aimed at helping clients leverage their existing online presence by way of video case studies, live event webcasting, graphic design for print and web, social media integration and emerging online video portals. Years of recording and producing testimonial videos for small to global businesses as well as live webcasting of events and trade shows provides the understanding needed to work with successful businesses seeking to garner a stronger market position using new communication channels. More information is available at http://www.Varvid.com .
About SMB Nation

SMB Nation is a leading media and events company, serving SMB IT channel professionals around the world. SMB Nation provides information on IT technology trends through its conferences, books, magazine, online services, world-wide seminars, workshops and accredited Pocket MBA certificate. As an active participant in the SMB technology community, SMB Nation has a long history of enthusiastic advocacy and evangelism. The SMB Nation community exceeds 54,000 members from dozens of countries.
Find More Graphic Press Releases