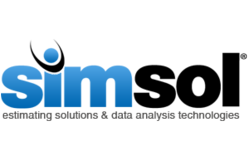 Orlando, Florida (PRWEB) December 04, 2012
Simsol Software, a leading provider of property estimating software and data management solutions for the insurance industry, announced this week it has hired Stephen Van Pelt to the position of National Sales Representative.
Mr. Van Pelt brings over 16 years of experience in the property adjusting industry and the property restoration industry, most recently as a property loss estimator for BELFOR Property Restoration. Mr. Van Pelt brings his field experience and insight on industry trends and changes to assist in the future development of Simsol products and services, as well as maintain current and potential client databases while incorporating sales strategies and ideas into marketing campaigns.
Located at Orlando, Floridas office, he reports to Simsol Softwares president John Postava. Mr. Postava had this to say about Simsols newest National Sales Representative, The moment I met Stephen I knew he had the right stuff for Simsol. His background as an adjuster and restoration contractor made him the perfect choice to showcase Simsols suite of software products. Stephens marketing and sales background will also be a great help in making Simsol a leader in web-based and mobile estimating and adjusting technologies.
Mr. Van Pelt has been belonged to several Claims Association Groups, in Syracuse and Utica, New York, as well as Orlando, Florida, and a past board member of the Syracuse Claims Association. He also was an approved continuing education instructor in both New York and Florida for property and casualty courses. He earned a Bachelor of Science with honors in Public Relations and Journalism from Syracuse University in Syracuse, New York.
About Simsol Software:

Simsol Software (Simultaneous Solutions, Inc.) has been providing insurance carriers, adjusters and restoration contractors with leading edge property and contents estimating and loss documentation software since 1987. Their flagship product, Simsol 5, is a Windows-based PC and mobile computing application featuring software apps for estimating and documenting property claims. Simsols data analytics solution provides insurance carrier management with real-time industry comparisons and claim payment trending reports. To learn more, please visit http://www.simsol.com.
Related Computer Press Releases