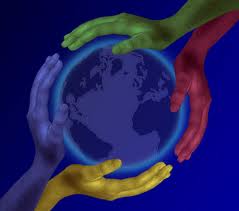 Houston, Texas (PRWEB) December 16, 2012
Zeitgeist refers to the spirit of the age or spirit of the time considered the intellectual fashion or dominant school of thought which typifies and influences the culture of a certain period.
Google studied an aggregation of over one trillion searches (or queries) that people typed into Google Search during 2012. More specifically, Google analyzed a literal plethora of data from multiple sources, including Google Trends and other internal data tools, and filtered out spam as well as repeat queries to build lists which most accurately reflect the spirit of 2012.
Google reveals the searches that they say define 2012 and allows the visitor to compare them to similar searches and look at the waves created. The year-in-review 2012 interactive website has a 2:46 long video of what they term the big moments. You can search by the country or month and it also has categorized lists of athletes, events, images, people, searches, etc.
The "trending" lists reveal those queries that had the highest amount of traffic over a sustained period in 2012 as compared to 2011. And, the "most searched" list reference the most popular terms for 2012ranked in order of the queries with the largest volume of searches.
SA4i is particularly impressed with the interactive exploration timeline map which goes much further to facilitate the visitors ability to explore those moments and more.
In addition to creating a window of opportunity and organization through which people can search and find information, the Zeitgeist site by Google reflects the world we live in and a driving force in the spirit of our time and age: Technology.
Computers. The Internet. Communication. Information. Interaction. Immediacy. Video. 2 trillion queries in 146 languages; and, the ability to analyze it. Google.
It is worth checking out the Google 2012 year-in-review site and bookmarking it as a resource. A moment on the interactive exploration timeline map will reveal why.
Strategic Advisors for the Internet (SA4i) is an online marketing group that puts technology to work for their clients businesses and associated goals. SA4i represents a diversity of clients from local to global levels.
For further information, please call SA4i at 281-661-8900 or visit the SA4i website.
Related Computer Press Releases