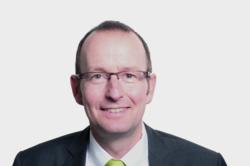 London, UK (PRWEB UK) 27 November 2012
27th November, London: protected-networks.com, provider of an exclusive access rights management software, will be demonstrating its flagship solution 8MAN, at 2012 OVUM Identity and Access Management event to be held in London on 4th December. The solution was launched in the UK over a year ago and gained immediate traction in the region, credited to its intuitive graphical interface that provides for transparent and controlled access to business critical data.
8MAN is an intuitive interface with superior graphical elements to allow organisations using fileservers, Active Directory, exchange and SharePoint to easily view, manage, provision and delegate access rights. This in turn allows organisations to trust not only the integrity, security and confidentiality of their business information but also the people who access that information. Recently, the company launched 8MAN for vSphere, extending similar features and benefits for data stored on private cloud, namely, VMwares vSphere.
Recently, the solution was also recognised at the prestigious Computing Security Awards 2012 in the Best New Product of the Year category, whereby it secured the runner-up position.
8MAN enables organisations to easily and transparently answer the following questions: