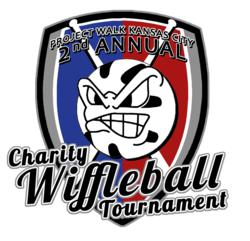 Overland Park, KS (PRWEB) October 19, 2012
Project Walk-Kansas City's (PWKC) 2nd annual charity wiffleball tournament to benefit spinal cord injury (SCI) recovery, which was held on September 29th this year, was a success for the second year in a row. The event was held at CommunityAmerica Ballpark and more than 200 people came out to show their support for people living with SCIs in the Kansas City area. In just the second year of this unique event, team participation increased to 26 teams and sponsorship support nearly doubled from the 2011 event.
PWKC would like to thank all of this year's event sponsors and participants. Without their support, generosity, and participation, PWKC would not be able to continue to grant scholarships to clients or improve or maintain their equipment that helps so many people on their road to recovery. This event was created in an effort to give people in Kansas City a fun, unique, and new way to support a worthy cause. It is because of loyal, local, and caring sponsors such as Lynch Real Estate, MAPS, Service Printing and Graphics, Hooters at Kansas Speedway, Worlds of Fun and Oceans of Fun, Centerplate, Rellec Apparel Graphics, CBC Real Estate Group, Courtyard Marriott at Briarcliff, KC Windustrial, and Tiffany & CO. This kind of community involvement is why PWKC was able to raise $ 10,000 towards its efforts; and hopefully help this event continue to grow.
Find More Graphic Press Releases