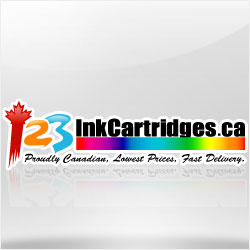 Lachine, QC (PRWEB) December 14, 2012
In an attempt to keep up with the public demand, the Canadian based online resource 123inkcartridges.ca just released their updated product list which includes the Google Android TV Dongle. The online printer and computer related products store is continually adding newly released products. This latest addition is on the cutting edge of the latest technological advancements. Consumers will find that the products offered by 123inkcartridges.ca are of high quality in performance and features. The addition of the Android Intelligent system Wireless Expansion is just one example of how the Canadian based company is keeping up with the latest high tech products that consumers are looking to purchase.
This latest product addition by 123inkcartridges.ca demonstrates the companys determination to grow the company in order to meet the needs of consumers. The Android product contains a built-in WiFi that allows the user to watch television or videos from their computer without having to switch back and forth across channels. The company is placing these types of devices on their product list as soon as they are available to the general public to try and keep up with customers wants and needs.
The Google Android TV Dongle is just one of the many products that 123inkcartridges.ca offers to consumers through their online store. They are constantly expanding their product line to include the latest useful gadgets. Their full line of products may be viewed and ordered from the official site at: http://www.123inkcartridges.ca/. By perusing the site, consumers can see that the company offers a broad range of computer and printer related products that are necessary for the home or the office.
About 123inkcartridges.ca

This online company is based in Canada and serves a broad customer base across Northern America. They began with a line of printer inks and toner cartridges. Because of their high quality products and reasonable prices they soon grew to be the number one online resource for printer related products. Soon, they added a line of products related to computers as well. More recently they have made further expansions which include smart phone accessories. Their product line can be viewed at: http://www.123inkcartridges.ca/. They are a growing company who continue to offer consumers only high quality products at affordable prices.