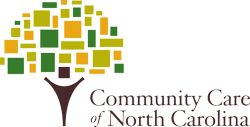 Raleigh, NC (PRWEB) October 02, 2012
Community Care of North Carolina (CCNC) is launching a new web-based application designed to provide new insights from large public and private databases. Called the North Carolina Community Health Information Portal (NC-HIP), the new tool is the result of a collaborative effort between CCNC, Health Landscapes, Inc., the NC Institute for Public Health and the Robert Graham Center of the American Academy of Family Physicians. The effort is federally funded through the Community Care of Southern Piedmont Beacon Community.
The site is designed to graphically geo-locate information from a variety of health and demographic databases to help identify trends and aid the development of appropriate interventions. For example, overlaying data on access to health care services with disease trends may provide insight into what types of populations and locations may be underserved for specific services.
Our aim is to develop NC-HIP into a tool that gives give doctors, public health workers and policymakers a robust tool for responding to the health needs of the community, said Annette DuBard, MD, MPH. While much of this data has been available for some time, never before have we been overlay this information in ways that reveal so clearly the interaction between disease, public health, demographics and access to care. We believe NC-HIP will be useful tool for policymakers seeking the optimal allocation of scarce resources.
NC-HIP utilizes data from the U.S. Census Bureau, DHHS Health Indicators Warehouse, Centers for Medicare and Medicaid Services Chronic Conditions Warehouse, Institute of Medicine, Robert Wood Johnson Health Indicators, North Carolina State Center for Health Statistics, Medicaid claims and Community Care of North Carolina chart measures. The majority of this data will be accessible through NC-HIP on its public-facing site at https://communitycarenc.org/nc-hip. Some additional, confidential databases will be accessible only to authorized users with appropriate log-in credentials.
Screen captures on the accompanying page show an example of NC-HIP in action. In this first example, Medicaid claims data are used to show the prevalence of diabetes by county. In a second map, the percent of people living in poverty demonstrates a key social determinant of health. These maps can help demonstrate how demographics, geography and culture interact and are reflected in public health trends.
For more information about NC-HIP, please contact nc-hip(at)n3cn(dot)org or visit the NC-HIP page on the Community Care of North Carolina website.
About CCNC

CCNC is a community-based, public-private partnership that takes a population management approach to improving health care and containing costs for North Carolinas most vulnerable populations. Through its 14 local network partners, CCNC creates medical homes for Medicaid beneficiaries, individuals eligible for both Medicare and Medicaid, privately-insured employees and uninsured people in all 100 counties.