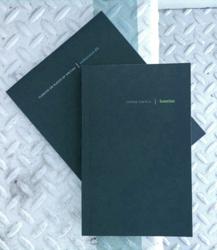 Los Angeles, CA (PRWEB) October 15, 2012
Translation is a great way to read a literary text because it forces you to exhaust the complexities of meaning through deep reading, says Paul Vangelisti, author of over twenty books of poetry, NEA Translation and Poetry Fellow, and Chair of Otis College of Art and Designs MFA in Writing. The College has developed a special translation track in response to the increasing need for access to world literary traditions.
Many writers regard the practice of translation as an essential component of their craft, whether to study the work of an author they admire, to make that work available to readers in another language, or simply to inform and invigorate their own writing.
Otis graduate students consider the craft of literary translation both in the strict sense of the term, and as an independent strategy for writing. They examine three distinct types of translation: interlingual, i.e. from one language to another, intratextual, i.e. translation within a given language, and intersemiotic or intermedia translation. Students who choose the translation track will produce a book-length translation of literary prose or poetry as their thesis project.
Otis is uniquely positioned to offer a translation emphasis based on its facultys achievements in the field, its curricular focus on international writing, and its commitment to publishing works in translation. Graduate faculty members Guy Bennett, Jen Hofer, and Paul Vangelisti have published numerous works of literary translation, receiving major awards from PEN American Center, the Academy of American Poets, and PEN Center USA.
As the only full-residency MFA writing program in the city of Los Angeles, Otis makes the most of its location in a diverse, complex, multilingual city that has inspired writers ranging from Thomas Pynchon to Octavio Paz, Chester Himes to Thomas Mann. The program is enriched by the eclectic literary resources of L.A. -- its book festivals, reading series, galleries and museums, small presses, legendary writers haunts, and independent bookstores.
Biweekly literary events at Otis bring in writers, translators, and editors from around the world to discuss their work with students. Other graduate and undergraduate programs in Fine Arts, Graphic Design, Public Practice, Digital Media, Illustration, and Book Arts, offer the possibility for interdisciplinary projects and artistic collaboration.
A hallmark of Otis Graduate Writing Program is the press, Otis Books | Seismicity Editions. Established in 2003 as an alternative to both corporate and small press publishing, Otis Books is committed to publishing innovative works of contemporary fiction, poetry, essays, and creative non-fiction in high quality, elegantly designed editions. The press publishes four books annually, at least one of which is a work in translation. The program also publishes OR, a free-of-charge literary tabloid featuring an international array of renowned poets, prose writers, and visual artists.
ABOUT THE MFA WRITING PROGRAM AT OTIS

Founded in 2000, the two-year residency program offers an MFA with tracks in prose, poetry, and literary translation. Workshops and literary seminars culminate in the completion of a creative thesis, while two-year paid practicums in teaching or publishing prepare students to work in fields that complement a lasting writing practice. Otis admits eight students each year to the degree program, maintaining small class sizes and a close working relationship between students and faculty. Additional information is available at http://gw.otis.edu.
ABOUT OTIS COLLEGE OF ART AND DESIGN

Founded in Los Angeles in 1918, Otis College of Art and Design prepares diverse students of art and design to enrich the world through their creativity, their skill, and their vision. The College offers an interdisciplinary education for 1200 full-time students, awarding BFA degrees in Advertising, Architecture/Landscape/Interiors, Digital Media, Fashion Design, Illustration, Graphic Design, Product Design, Painting, Photography, Sculpture/New Genres, and Toy Design; and MFA degrees in Fine Arts, Graphic Design, Public Practice, and Writing. Continuing Education offers certificate programs as well as personal and professional development courses. Additional information is available at http://www.otis.edu.