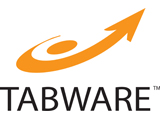 Greenville, SC (PRWEB) December 12, 2012
AssetPoint, a leading provider of (EAM) Enterprise Asset Management and (CMMS) Computerized Maintenance Management Software solutions, announced today that All-Clad Metalcrafters, LLC has selected TabWare for maintenance management of their Southwestern Pennsylvania rolling mill.
From its own mill in Canonsburg, Pennsylvania, All-Clad is the only bonded cookware manufacturer to use American craftsmen and American-made metals to produce a complete line of superior cookware. Every piece of All-Clad cookware is handcrafted with a revolutionary bonding process using a proprietary recipe of metals to provide the ultimate cooking performance. In the hands of an All-Clad artisan, copper, steel and aluminum turn into precious metals. All-Clad cookware is widely sought after by the worlds top chefs and passionate home cooks.
AssetPoint (http://www.AssetPoint.com) has been a leader in CMMS solutions for over 30 years, and its TabWare CMMS/EAM solution is designed by maintenance professionals for maintenance professionals. AssetPoint offers flexible deployment options, including a Cloud computing solution (SaaS) or on-site solution for companies who want TabWare on their own servers. TabWare is the leading EAM solution for companies who want full functionality without the expense, resources and time other solutions demand. TabWare is proven to maximize asset performance, resulting in reduced operating costs and higher profit margins. TabWare customers represent several industries including: Oil and Gas, Mining & Metals, Manufacturing, Food & Beverage, and Water & Wastewater.
As a former TabWare user, I knew TabWare CMMS was a simple yet robust maintenance solution with detailed equipment hierarchy, which is very important to our maintenance operations, said Allen Kahle, Maintenance Manager for All-Clad. With only 2 mouse-clicks necessary to get to nearly any function in TabWare, our maintenance team will find it incredibly easy to learn and use, said Kahle.
AssetPoint Executive Vice President of Sales and Marketing, Paul Crist said, All-Clad Metalcrafters produces superior cookware with sophisticated metal manufacturing processes, which is an industry of expertise for AssetPoint. With many existing Metals customers, TabWare is perfect for companies like All-Clad who have expensive assets which they depend on to be up and running. TabWare is easy to learn and easy to use for the maintenance team, leading to rapid user adoption and maximized wrench-time and minimized keyboard-time, which contributes significantly in the improvement of line efficiency and drives overall equipment effectiveness.
About AssetPoint:

AssetPoint, makers of TabWare, is the leading provider of EAM solutions for companies whose success depends on the performance of their assets. For over 30 years, AssetPoint has led the market in helping customers control their maintenance costs, optimize spare parts inventory, streamline procurement and improve management, command and control.
Designed by maintenance professionals for maintenance professionals, TabWare is easy to learn, easy to use and proven over time to be the most effective product in the market. Thats why tens of thousands of users trust their critical assets to TabWare each and every day. To view online demos and case studies, visit http://www.AssetPoint.com.
Tagged as: AllClad, American, CMMS/EAM, Cookware, Leading, Maintenance, Management, Manufacturer, Metalcrafters, Selects, TabWare
Leave a comment
Pages
Categories
Blogroll
Archive
Meta