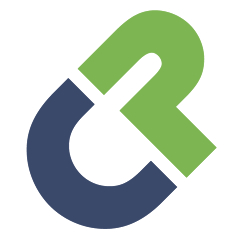 Charlotte, NC (PRWEB) October 12, 2012
Command Partners is coming off of a stellar third quarter, adding three new employees and bringing on several new high-profile clients to accelerate their growth.
The Charlotte-based startup hired a Chief Strategy Officer, a Director of Online Marketing and a Client Success Manager to add to their already impressive team.
Since we founded Command Partners, we have been able to assemble the best team in the business, said Managing Partner Amish Shah. The reason that high-profile clients continue to come to us is because they recognize our top-talent and our remarkable track record of growing businesses through our marketing strategies that maximize ROI.
Along with new team additions, Command Partners has become the preferred agency for startups and established technology companies across the globe.
Some of Command Partners most high-profile client additions include:
COOKOO Watch - Based in Washington, is a cutting-edge technology and engineering company that has teamed up with world-class manufacturers and design experts to create the COOKOO Watch and smart keychain.
Connectedevice - Based in Hong Kong, Connectedevice is a global technology company specializing in the design and manufacturing of wireless communication accessories. They are recipients of both the CES and Red Dot awards for outstanding design and quality.
EarTop Technologies - Led by a 19 year old CEO, the company and founder have been named to Forbes 30 under 30 and selected by the White House as an Empact 100 Showcase company. EarTop is a technology company that turns wired devices to wireless. They are building their first product, which will make Bose and Beats by Dre headphones bluetooth compatible.
Simpleware - Based in New York City, Simpleware is dedicated to solving everyday kitchen problems by inventing innovative products. They have currently created the worlds first perforated cutting board and are on track to grow their product line rapidly.
Onanoff - Based in Hong Kong, Onanoff is a design and technology company that makes simple products for your everyday digital life. They have sustained interest in their product line after a successful Kickstarter campaign, and look to launch a new universal tablet dock that will be the worlds first to fit the rumored iPad mini.
Genetipetz - Based in Charlotte, Genetipetz is a company that designs and creates unique plush toys that combine different animals to create an imaginative new combination. The founder invented the animals to celebrate difference and diversity by showing children that sometimes the combination of several different qualities make us better.
Full Color Games - Based in Las Vegas, Full Color Games is a revolutionary deck of playing cards that will reinvent the popular games of solitaire, which will be hitting the app market soon. They have reinvented the deck of cards, removing face cards and the traditional black and red, while adding a fifth suit.
Phosphor Watches - Based in Los Angeles, Phosphor Watches is a new American watch brand focused on the relentless pursuit of watches that integrate new technologies combined with compelling design. Due in part to Command Partners efforts, their new smartwatch, Touch Time, received over $ 300,000 in funding on Kickstarter.
Church Street Realty - Based in Charlotte, Church Street Realty is a realty company serving downtown Charlotte.
Classic Graphics - Based in Charlotte, Classic Graphics is ranked in the top 2% of graphics companies in North America, serving some of the most notable corporations in the country.
Education Corporation of America - Based in Alabama, ECA owns and operates private institutions of higher education throughout the United States.
Manchester Sky - Based in Charlotte, Manchester Sky is an innovative entertainment and educational research & development company. Manchester Sky also has an education foundation that funds scholarships and grants for nonprofits.
Having clients around the world in different time zones isnt a simple task, but with the team we have assembled, we are able to serve our clients on their schedule, said Managing Partner Roy Morejon. Clients in the tech industry come to us because they are aware of our track record, and I dont see that slowing down anytime soon.
Command Partners has grown over 300% in the last 9 months, building a premier list of clients and adding top-notch talent to their team. With these additions, Command Partners will be able to continue their drive towards an incredibly successful year into 2013. To learn more about Command Partners, visit http://www.commandpartners.com or contact them to learn how they can help you.
About Command Partners
Command Partners is a digital media agency that focuses on driving online visibility and lead generation, including social media marketing, search engine optimization, public relations and strategic advisory services. Command Partners works with clients ranging from high-tech startups, e-commerce brands, B2B and Fortune 500 companies. Command Partners is located in Charlotte, NC and works with clients around the globe.
For more information, go to http://commandpartners.com, Find us on Twitter and Facebook.
Find More Graphic Press Releases