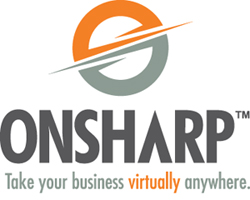 Fargo, N.D. (PRWEB) October 31, 2012
The Greater Fargo Moorhead Economic Development Corporation and Onsharp are excited to introduce the completely redesigned GFMEDC website. The new website can be found by visiting http://www.gfmedc.com/.
The Greater Fargo Moorhead EDC uses its website as a major marketing tool. Lisa Gulland-Nelson, Communications Coordinator for the GFMEDC said, We need our website to be very dynamic, user-friendly and high-tech so we can effectively market our region to potential businesses and residents across the world. The competition is fierce. Onsharp knew they needed a site that could set them apart from the competition.
New pages and easy navigation highlight what the Fargo Moorhead metropolitan area has to offer. Designated sections of the site give visitors information about living and doing business in the community, while informing them of news and career opportunities. The fresh look and feel of the website helps reflect the dynamic, high-tech vision that the GFMEDC requested.
The final website has gotten rave reviews, so far. Gulland-Nelson continues, Onsharp has given us a fabulous site! They provided excellent customer service, and the Onsharp team went the extra mile to give us what we needed.
In addition to making the website engaging and dynamic, Onsharp created the website using responsive design technology. The website automatically adjusts and is easily read and navigated regardless of the size of the screen on the device including desktops, laptops, tablets and mobile phones.
Check out the new website by visiting http://www.gfmedc.com. Learn more about Onsharp and their services at http://www.onsharp.com.
Related Tech Press Releases