Fleet Management Technology Provider Selected to Most Innovative Companies for Global Tech Award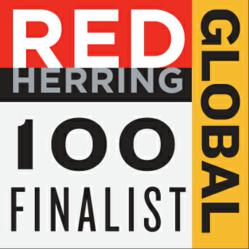 Montreal, Canada (PRWEB) November 27, 2012
FleetMind Solutions, Inc., the award-winning technology leader for onboard fleet management solutions, announced its selection to the final ranks for the 2012 Red Herring 100 Global Award. Drawing from a pool of thousands of technology firms from North America, Europe and Asia, the top 100 Global companies are considered among the most innovative and promising worldwide.
Our selection to the final 100 Global award ranks is a great honor for us, said Martin Demers, CEO of FleetMind. We strive constantly to maintain our technological lead and make sure our customers have the safest, most productive and sustainable fleets in the waste and recycling industry. Recognition from the Red Herring global media team validates our mission and our technology.
Selection to the final ranks of the 2012 Red Herring 100 Global is the culmination of a years work of scouring thousands of privately held companies from around the world. The 100 Global companies are evaluated on both quantitative and qualitative criteria, such as financial performance, technology innovation, quality of management and disruption in their respective industries.
About Red Herring

Red Herring is a global media company which unites the worlds best high technology innovators, venture investors and business decision makers in a variety of forums: a leading innovation magazine, an online daily technology news service, technology newsletters and major events for technology leaders around the globe. Red Herring provides an insiders access to the global innovation economy, featuring unparalleled insights on the emerging technologies driving the economy.
About FleetMind

FleetMind Solutions, Inc. is the award-winning technology leader for fleet management solutions. FleetMinds technology is derived from over 10 years and millions of dollars invested in developing the industrys best and most advanced fleet solutions specifically designed for waste and recycling environments. FleetMind solutions have been successfully installed in thousands of vehicles across North America. Our products have allowed the industrys largest waste and recycling fleets to link their drivers and vehicles to business operations in real-time to ensure improved productivity, safety, sustainability, profitability and customer service. For more information, visit us at http://www.FleetMind.com.
Related Tech Press Releases