Bobby Clampetts Impact Zone Training System Now Available to Golfers Everywhere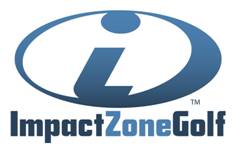 Bonita Springs, FL (PRWEB) December 19, 2012
The Impact Zone Training System by Impact Zone Golf, the innovative approach to golf instruction created by acclaimed PGA Tour winner and popular television golf analyst Bobby Clampett, is now available for personal download and ready to be offered in specially packaged DVD form.
This transformational system of learning and teaching golf which has flourished around the success of Clampetts book, The Impact Zone can be downloaded to any computer or smartphone. By visiting http://www.impactzonegolf.com golfers everywhere now can have Clampetts complete-game instruction with them wherever and whenever they need it. The online downloadable product is $ 79.
Also, The Impact Zone Training System will be available in a set of four DVDs in the coming weeks, each set priced at $ 89. Check http://www.impactzonegolf.com for earliest availability.
Clampett founded Impact Zone Golf in 2009 largely in response to golf professionals who wanted to teach the system, as well as golfers who inquired about taking lessons, based on what they learned in the book.
With the new online digital product and the DVD set, my hope is we will reach golfers around the world to improve their game, Clampett said.
The Impact Zone Training System completely changes the way golfers and instructors perceive and interpret each golfers swing. Clampett challenges the widely accepted theory of golf instruction that is too concerned with a golfers swing style, while overlooking its results and effectiveness. Impact-Based instruction puts the emphasis where it should be, Clampett professes: on consistently good shots and lower scores.
In both the new online downloadable product and DVD set, Clampett offers tips and drills designed to produce more consistent golf shots and explains in detail the Five Key Dynamics to becoming a great ball-striker:

1. The Flat Left Wrist

2. Four Inches in Front of the Ball Swing Bottom

3. Loading the Club on the Backswing

4. Club Head Lag

5. Straight Plane Line
Another segment of the presentation centers on an actual golf clinic given by Clampett, who teaches amateur golfers about The Impact Zone Training System and why it renders swing style teaching irrelevant. Using the examples of great champions, such as Lee Trevino, Jim Furyk, Dustin Johnson and Corey Pavin, Clampett explains why the only truly important concept is impact. And he teaches all golfers, regardless of skill or handicap, how to improve their impact until it is consistent and consistently good.
For more details about The Impact Zone Training System and to order the online downloadable product or set of four DVDs, visit http://www.impactzonegolf.com, call 1-877-243-8718, or email info(at)impactzonegolf(dot)com.
# # #
Impact Zone Golf