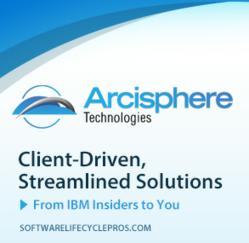 New York, NY (PRWEB) October 30, 2012
Halloween is about having fun and now with mobile apps we can do more than just haunted houses and pumpkin carving. And this year in the Big Apple, residents just might have to be extra creative, given the extreme weather conditions & flooding throughout the city. The following is a list of the best five Halloween apps as rated by the developers and consultants at Arcisphere Technologies, a software development life cycle consulting company located in New York City:
Mask Jumble Halloween (by Pikea St., LLC available on Apple iOS for $ 0.99)

With this interactive Halloween app, kids can decorate their faces by just clicking a snapshot with the camera on their iPhone, iPad or iPod Touch. Although the app only comes with 10 different masks, you can mix and match the 40 different pieces to create an unlimited number of variations. You can also share the pictures via email, Facebook, camera roll and print.
Carve It! Pumpkin Carving (by ABCya.com available on Apple iOS for $ 0.99)
Parents can take the mess out of traditional pumpkin carving with this mobile carving app. Kids can use their finger to carve out a pumpkin of their choice. This app is easy and intuitive, making it a good choice for kids of all ages (especially grades K-5). You can also use this app directly on the publishers website.
A Pumpkin Maker (by Detention Apps available on Apple iOS, Android, Kindle & Nook from $ 0-0.99)
In addition to pumpkin carving, this app lets you create entire Halloween scenes. It also has a slime button to slime your pumpkins, and you can share your creations with friends. Right now you can download this free on the Apple iOS version.
Halloween City (by Tap Pocket available for Free on Apple iOS)
This app lets you create an entire virtual city, with several animated characters that you can unlock in each level (over 100 in total) and even cross-breed together to create new species. Players collect coins to level up and unlock extra items, and can take pictures of their cities to share with friends.
Halloween Voice Transformer (by Better Day Wireless available on Apple iOS & BlackBerry from $ 0.99 and up)
This spooky app lets you transform your voice into six different scary characters. It includes an alien, monster, reaper, robot, ghost and witch, and you can save/email your recordings to share with friends.
About Arcisphere Technologies:

Arcisphere Technologies helps clients navigate the end-to-end software development process using the IBM Rational product line. Founded by former IBM employees, Arcispheres team has unmatched expertise in the best practice techniques and strategies for simplifying the software development process to maximize the efficiency and productivity of clients. Arcisphere Tech builds collaborative relationships with clients in order to understand their changing needs and deliver results, and offers Consulting, Training, Staffing and Staff Augmentation services to deliver business solutions that are fully customizable to both the immediate and long-term goals of each client.
Learn more about Arcisphere at SoftwareLifeCyclePros.com or by calling (888) 553-6563. For the New York City & NYC Metro area, call (646) 291-8994.