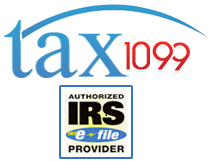 Germantown, MD (PRWEB) December 03, 2012
Tax1099.com, powered by Tech Atlantis, Inc., today announced the release of the first of its kind android 1099 Misc E-File app and first and only app available in Google play for 1099-Misc e-filing. The Android App enables business and accountants to e-file 1099 Misc form using simple three taps on any Android mobile device.
We provide smart e-filing solutions to the busy business and accountants who need flexibility and ease of use when it comes to filing a 1099-Misc form to the IRS and State (where combined filing is accepted), said Ashley Leonard, Director of Marketing, Tax1099. We have always offered innovative e-filing solutions to our customers and new Android 1099-Misc app compliments our SaaS offering, http://www.tax1099.com, as well as helps agile workforce to file 1099 Misc on the go.
Tax1099.com commands a leadership position in SaaS based tax technology industry, with this new android app offering for 1099 Misc eFile, it adds most convenient way to e-file and e-deliver 1099-Misc Form, he said.

The app provides, instant year round e-file to the IRS and State (for combined filing), efiled copy of 1099-Misc form, email copy to the recipient, resubmitting of rejected return, viewing of submitted return, viewing of pending submissions, and many more features.
The app is the first of its kind and follows TechAtlantiss commitment to offer several Mobile Apps for the business owners and accountants. Our Tax1099.com SaaS tax product is used by thousands of accountants and small business to conveniently e-file and e-deliver 1099-Misc.
Mark Johnson is CFO of Spectrum Consulting Group, a business that provides Hi-End technology consulting to the Federal and State government services in DC metro area. Mark uses Tax1099 website for filing various 1099 form to the IRS. Mark is excited to use new 1099 Android App to efile and view filed returns on the go, using our new Android app.
"Mobile devices have been invaluable to me since I am always on the move. Our entire business is mobile and with Android based 1099-Misc efile App, we ensure that we don't need to be tied to our computer, to efile 1099 Misc forms or view the efile status. he said.
To download the free app, users can go directly to the Mobile 1099 Misc App and click on Google Play download button.
About TechAtlantis, Inc. and its Online Tax Product Offerings:

TechAtlantis, Inc is America's leading online tax solution and service provider, serving the tax filing needs of more than 18,000 Accountants, and small businesses. TechAtlantis offers a user friendly, innovative, SaaS (software as a service) based tool for small businesses and accounting professionals backed by outstanding multi-channel customer support. TechAtlantis also powers HVUT (heavy vehicle usage tax) or commonly called as Form 2290 excise tax filing services for leading trucking companies, owner operated trucks, fleet owners and other small to mid size businesses. Our new offers easy to use Individual Tax Extension IRS form 4868 filing and Business Tax Extension IRS Form 7004. For more information on our products visit:

http://www.tax1099.com | http://www.ez2290.com | http://www.ezextension.com