Tiverity Opens New Corporate Headquarters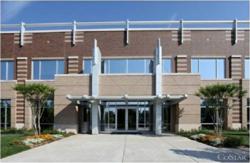 Atlanta, GA (PRWEB) October 18, 2012
Tiverity, an award-winning Unified Communications (UC) and Contact Center systems integration firm, announced today the recent opening of its new corporate headquarters in Norcross, Georgia. Founded in 2004, Tiverity is a dedicated Cisco Partner and professional services organization specializing in unique, customer-focused, integrated business communication solutions that enhance a companys overall communication capabilities, increase collaboration, reduce cost, maximize return on investment and improve productivity.
With steady growth in both our government and commercial SMB segments, were excited about our new headquarters and the investment in a new office environment specifically designed to provide a collaborative workspace for our team, as well as a solutions showcase for our customers, said Pete Schamberger, Co-founder and CEO of Tiverity.
To create ergonomic and team-friendly work environments, Tiverity tapped two Norcross-based partners, Hi-Tech Environments and WB Interiors, Inc. High cubicle walls in workstations were abandoned for more openness and much brighter and collaborative work areas. Hi-Tech and WB also provided creative, yet cost effective ways to provide a more high-tech and modern feel.
Tiveritys corporate office is now located at 275 Scientific Drive NW, Suite #2800, Norcross, Georgia, 30092, in The Meridian II Office Building.
About Tiverity

Founded in Atlanta, Georgia in 2004, Tiverity is a professional systems integrator and value-added reseller of communications and contact center products, collaborative solutions, and innovative technologies. The award-winning practice around which the company was formed, providing strategic allocation and utilization of contact center resources, has been in place since 1998. Tiverity is a privately-held company striving to provide small and mid-size organizations with affordable, scalable, and easy-to-manage solutions. For more information on Tiverity, visit http://www.tiverity.com.
Related Tech Press Releases