Standard Tech Training for Creative Professionals Doesnt Work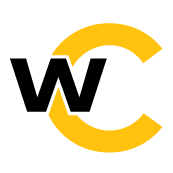 Boston, MA (PRWEB) October 15, 2012
Locally owned Axiom Adobe Training announced today that they have merged with Pariah Burke Training and Consulting to become Workflow Creative LLC (http://www.workflowcreative.com). The company brings together Digital Publishing, eLearning, and software training for design professionals under one roof. The focus of the company is not on teaching a standard curriculum but centers exclusively on task performance and productivity.
The Problem With Training

The most popular and widely used software for creative professionals comes from Adobe Systems. With Adobes Creative Cloud, users may find their software getting new features every few months. Taking time away from work to keep up with evolving software was difficult when the release cycle was 18 months. Now, many designers, art directors, and other creative professionals are under added pressure to keep up with changes.
eLearning, mLearning, Blended Learning the list goes on. The ever-changing landscape of education delivery is leaving many teachers, students, companies, and learning institutions behind. Merging the eLearning development workflow with delivery of supplemental mobile, or mLearning support materials increases flexibility for the learner and improves retention and acquisition of new skills. Keeping up with the latest trends, and figuring out how to implement them often requires outside support.
Current ePublishing software is incredibly powerful and adaptable. It can work within variety of presentation formats including paper publishing, PC web, mobile web, ePublishing, and mobile applications. Digital Publishing has become a moving target with massive disruption over the last few years. Even experienced users of industry standard software have struggled to keep up with continuous changes in workflow, audience, presentation format, and technology.
All of those issues can be solved if the typical learning model for technical training is removed and situation-specific training and support is put in its place. Sending employees to training that covers hours of material they will never use is a waste of time, money, and can reduce retention. Training and support works best when delivered in a way that engages the learner, is seen to provide real-world benefits, and is tied to functional tasks.
About Workflow Creative

Workflow Creative, originally formed by Pariah Burke in 2004, focused on workflow consulting. In 2012 it evolved to have a larger scope and expanded mission, incorporating the changes from Creative Cloud and eLearning. Workflow Creatives staff works directly with clients to help them improve their workflowsthe series of steps and tasks involved in their jobs. The creative part is their audience, Creative Professionals; Graphic Designers, Developers, Marketing staff, etc.
Kirsten Rourke, one of the three co-founders, said of the new venture: With all the new and constantly changing technologies around Digital Publishing, eLearning and the Cloud, companies need guidance. We decided to put all these under one entity to address these new and very challenging needs. Our job is to get in, change the speed and ease with which jobs are performed, and then give ongoing support to keep the workflows running smoothly.
Author Pariah Burke Joins Workflow Creative as Co-founder.

Originally from Massachusetts, Burke is pleased to make his return east after years on the West coast, working for Adobe and on his own as a consultant. In that time hes also published numerous books, including Mastering InDesign for Print Design and Production and his latest, ePublishing with InDesign, a series due out in December of this year.
David Franco, co-founder and Axioms owner, said this about bringing Pariah Burke to New England. Were lucky to be working with one of the most talented people in his Digital Publishing. What amazes me the most is how much new technology is out there and how that technology is constantly changing, yet Pariah is always out in front of those changes and new developmentsits really an advantage for us in helping our clients and keeping them ahead of the curve.
CONTACT
Kirsten Rourke

kirsten(at)workflowcreative(dot)com

781-775-4105
David Franco

david(at)0workflowcreative(dot)com

508-627-0258
Find More Tech Press Releases