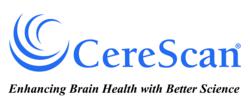 Denver, CO (PRWEB) November 20, 2012
As part of an 8 part investigative series, the Denver Post published an article this weekend about how children who are neglected or abused during adolescence are more likely to have brain and body abnormalities in adulthood. The article explains that Children who are beaten, starved or abandoned are likely to suffer emotional trauma so severe that it can impair the way their bodies and brains grow up and, if never addressed, cause lifelong health problems. The article goes on to discuss some of the newest research in treating neglected and abused children. Dr. Bruce Perry, a researcher at ChildTrauma Academy in Houston, Texas, explains that many of these children are misdiagnosed with a mental disorder when in reality the problem is a manifestation of trauma. With the help of Single-Photon Emission Computed Tomography (SPECT) brain imaging, doctors can determine if these children are suffering from a mental disorder or a brain abnormality due to the trauma sustained. As a result of the brain scan, doctors were able to put these children on a more precise treatment regimen that had them in care for a shorter amount of time. The article also tells the story of Grant Oakes, a man who became the legal guardian of his grandson after the childs mother, a known drug user, was abused by her partner in front of him. As the child reached his teens, the child began using marijuana, skipping school and eventually threatening suicide. With the help of SPECT brain imaging at CereScan, Oakes grandson was diagnosed with Bipolar Disorder and is now on a mood-stabilizing medication. The family says they have seen improvements in his behavior. SPECT scans can help answer questions that families and caregivers of children who have been abused consistently ask. While these scans can be pricey, they may ultimately save money, for both caregivers and the government, by diagnosing the problem earlier and avoiding therapy on a trial and error basis. "I love this kid, but we went through hell and back," Oakes said. "If we would do these scans and get people help much earlier, then there would be so much money saved in the court system and in doctor visits, not to mention avoiding the grief that people go through."
The full Denver Post article can be found here: http://www.denverpost.com/failedtodeath/ci_22010442/abused-or-neglected-kids-more-likely-have-impaired?IADID=Search-http://www.denverpost.com-http://www.denverpost.com.
About CereScan
CereScan combines state-of-the-art SPECT brain imaging technology with a patient centered model of care to provide the highest level of neuro-diagnostics available. Using high definition functional brain imaging, industry leading image reconstruction software, and an extensive library of clinical data, the CereScan medical team provides physicians with unmatched objective diagnostic information. CereScan helps patients and their physicians, counselors and families to better understand the biological bases of their conditions and disorders.
To learn more about CereScan visit our website at http://www.cerescan.com.