Rob Fuggetta, Founder & CEO of Zuberance and Author of Brand Advocates, to Speak at the Online Marketing Summit October 24, 2012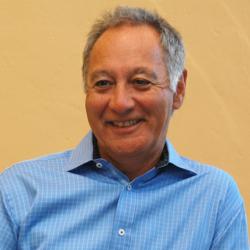 San Carlos, CA (PRWEB) October 14, 2012
The Online Marketing Summit (OMS) connects marketers with the knowledge, experts and technologies that are transforming digital marketing and business as we know it. This interactive symposium empowers marketing practitioners of all levels with actionable information via expert led educational sessions and collaborative engagement with peers, thought leaders and providers that are driving the industry forward.
Rob will host a breakout session called How to Leverage Customer Advocates to Drive Leads, Sales, and Positive Word of Mouth Now. He will discuss how companies are building their brands and businesses by turning their Brand Advocates into powerful marketing forces. He will share surprising insights about who Brand Advocates are; what makes them tick; and best practices for engaging these influential consumers and business buyers. Rob will also present real world advocacy success stories from top brands.
To register for the Online Marketing Summit, click here.
Available Now
Published by John Wiley & Sons, Inc., "Brand Advocates" is available now at leading book sellers including Amazon.com (print and Kindle edition); Barnes & Noble; 800 CEO Read; and BAM (Books-a-Million) In addition, the book is available directly from Wiley at http://www.wiley.com. Brand Advocates is available both print and e-book editions from Wiley.com. Learn more at http://brandadvocatebook.com.
About Rob Fuggetta
Rob Fuggetta is the worlds leading expert on brand advocacy. Fuggetta is the Founder & CEO of Zuberance, a social media marketing company that powers Brand Advocate programs for top consumer and business brands. Prior to founding Zuberance in 2008, Fuggetta was the Chief Marketing Officer at Genuity, a Verizon spin-out. He also was formerly a partner at Regis McKenna, Inc., the legendary high tech marketing and communications firm in Palo Alto, where he co-led the global Apple account. Fuggetta has spoken at dozens of industry conferences and seminars including events sponsored by the American Marketing Association (AMA), the Word of Mouth Marketing Association (WOMMA), TedX, the Marketing Executives Networking Group (MENG), and more. Fuggetta also has published articles about brand advocacy in AdAge, Forbes, iMedia, McKinseys Chief Marketing and Sales Officer Forum, and elsewhere.
About Zuberance
Zuberance is the leading Brand Advocate Platform company. Zuberances unique Brand Advocate Platform makes it easy for B2C and B2B companies to systematically and continually identify and energize their authentic Brand Advocates on Facebook, Twitter, shopping sites, brands websites, and across multiple social and digital channels. Zuberances powerful Advocate Analytics enable marketers to track and optimize advocacy. By mobilizing their Advocates, Zuberance customers are generating measurable, dramatic increases in referrals, ratings, and revenues. For more information, visit http://www.zuberance.com or follow Zuberance on Twitter @zuberance.