RingCentral CEO Vlad Shmunis to Speak on Entrepreneurial Risk-Taking at Network for Teaching Entrepreneurship Event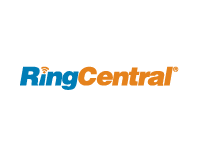 San Mateo, Calif. (PRWEB) November 05, 2012
Vlad Shmunis, CEO and founder of RingCentral, Inc., a leading provider of cloud business phone services, will participate in a panel discussion on Creative Destruction: The Role of Entrepreneurial Risk-Taking in Business Creation. The discussion is part of an event hosted on November 6th from 6:00 p.m. to 8:30 p.m. in San Francisco by the Network for Teaching Entrepreneurship (NFTE), an organization internationally recognized for its expertise on entrepreneurship and education for at-risk youth.
Shmunis will share his unique perspective and experience on entrepreneurial risk-taking along with Shan Sinha, CEO and founder of Parlay Labs, and Steve Mariotti, NFTEs founder. Mariotti formed the network in 1987 to help young people from low-income communities develop an entrepreneurial mindset and maximize their choices as economically productive members of society. The panel will be moderated by John Chisholm, NFTE Bay Area board member as well as CEO and founder of Decisive Technology and CustomerSat.
Vlad Shmunis

Vlad Shmunis founded RingCentral in 1999 and launched the RingCentral cloud business phone service in 2003 when he saw the need for an alternative to traditional, inflexible and expensive, hardware-based business phone systems. Since then, RingCentral has been continually reimagining business communications to empower businesses and their employees to work the way they want in todays mobile and dispersed work environment.
Today, RingCentral is a leading cloud business phone service provider serving nearly 300,000 businesses. It sells its cloud services directly, as well as through AT&T and a wide range of reseller partners.
RingCentrals proprietary, software-as-a-service platform seamlessly connects enterprises and their distributed and mobile employees to their customers, suppliers and co-workers. The service liberates workforces to communicate how they want via a variety of business and personal devices, including smartphones, tablets, personal computers and desk phones.
Shmunis has more than 25 years of industry and management experience. Prior to RingCentral, he founded and served as CEO of Ring Zero Systems, a desktop software communications company. After shipping more than 25 million copies of its Windows software through partnerships with leading PC manufacturers, Ring Zero Systems was acquired by Motorola.
Later, Shmunis purchased Ring Zero Systems back from Motorola, thus giving birth to RingCentral. He then teamed up with Sequoia Capital, Khosla Ventures, Scale Ventures, DAG Ventures and Cisco in scaling RingCentral to the cloud business phone service that it is today.
About RingCentral

RingCentral is a leading provider of cloud business phone systems designed for today's mobile and distributed workforce. By combining a hosted, multi-extension business phone system with advanced voice and fax functionality, RingCentral delivers ease of use, flexibility and mobility, which cannot be provided by complex and expensive on-premise legacy phone systems. Headquartered in San Mateo, California, RingCentral is privately held with backing from Sequoia Capital, Khosla Ventures, Cisco, Scale Ventures, and DAG Ventures. For more information on RingCentral products, call 1-877-268-2403 or visit http://www.ringcentral.com.
About NFTE

Too many young people today drop out of school and struggle to break the cycle of poverty. Since 1987, the Network for Teaching Entrepreneurship (NFTE) has been inspiring young people to pursue educational opportunities, start their own businesses, and succeed in life. By providing entrepreneurship education programs relevant to the real world, NFTE empowers students to own their educations in and out of the classroom and to find their own path to success. Hundreds of thousands of students have discovered opportunity all around them through entrepreneurship via thousands of certified educators worldwide. NFTE supports active programs in 18 states and nine countries around the world. Since 1994, NFTE Bay Area has helped more than 12,000 youth from low-income communities throughout the Bay Area unleash their entrepreneurial spirit. Entrepreneurs are a powerful driver of economic growth and NFTE sows the seeds of innovation in students worldwide. For more information, visit http://www.nfte.com.