Primary Color Launches at Dine America a New Cost Savings Distributive Print Model and Web-Based Solutions for the Restaurant Industry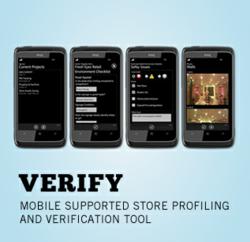 Southern California (PRWEB) September 26, 2012
Primary Color, a provider of superior graphic communication products and web-to-print solutions based out of Orange County and Los Angeles County, California, announced today that it launched its new Distributive Print Model at the Dine America show in Atlanta. The company also announced the release of several cutting-edge web-based applications as part of its expanding core software platform PRIMARYCONNECT. Included in the release is Verify, an industry leading, mobile supported POP and restaurant signage profiling and verification tool. The application ensures marketing managers with guaranteed brand compliance including timely and accurate placement of all POP and print materials. The company has recently landed several of the fastest growing 500+ unit fast casual and quick service restaurant operators as a result of these new service enhancements. PRIMARYCONNECT will serve as the web entry point for tens of thousands of restaurants and franchisees to get access to digital assets, restaurant signage, marketing materials and other forms of media. Primary Color provides complete end-to-end brand asset management solutions for large restaurant chains and retailers.
Paul Wartman, Primary Colors Senior Vice President of Franchisor Development spearheaded the Dine America event. He observed that, having been a franchisor in the restaurant industry, it is clear that this new technology will be of great benefit to both the franchisor and franchisee. It provides guaranteed brand integrity while offering significant savings throughout the franchise network.
The new applications will simplify the process of managing the creation, production and distribution of menus, digital signage, POP and local store marketing collateral. Kent Barkouras, Primary Colors Executive Vice President of Enterprise Services and Sales, stated, "the landscape has definitely changed over the last two years. Our new model and services were designed based on specific knowledge we gained by managing the branded assets of leading restaurant chains and retailers over the past several years.
The company introduced a guaranteed minimum 10% savings at the show by using the new model. Our new product and services we announced will greatly enhance the ability for restaurant operators and franchisees to have real-time visibility into their restaurants while also having instant access to their branded materials, Barkouras added.
Primary Color consulted with several senior executives of chain leaders as well as top industry consultants as part of the process to build the industrys best service offering. The company specializes in retail signage, national POP, menu, local store marketing, store profiling and verification, content management, fulfillment and distribution, and supply chain management.
About Primary Color:

Primary Color was established in 1985. A commitment to print innovation and service has positioned Primary as an industry leading, comprehensive provider of world-class marketing communication products and services. By focusing on technology, Primary analyzes traditional workflows, recommends improvements and develops and implements modern, systems-driven, print solutions. Primary provides a turnkey service across all pre-media, print and web-based technologies to simplify marketing execution.Primary has been certified as a G7 Master Printer and is a FSC and 3M certified company. They operate three state-of-the-art facilities in 175,000 square feet.
About PRIMARYCONNECT:

PRIMARYCONNECT is a dedicated service group within the company offering web-based marketing solutions that link corporate marketing, franchisees, dealers or dispersed sales and marketing teams via customized print manufacturing, fulfillment and distribution. With PRIMARYCONNECT, corporate marketers can now execute national print campaigns that conform to brand standards while also providing variable and flexible marketing tools to dispersed users.
For more information, please contact Jeff Peterson jeffpeterson(at)primarycolor.com.

Schedule a demo of PRIMARYCONNECT here.

Visit Primary Color http://www.primarycolor.com
Related Graphic Press Releases