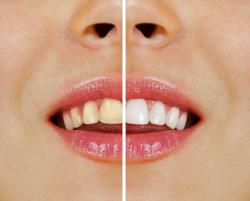 Las Vegas, Nevada (PRWEB) November 15, 2012
Straight teeth are the foundation of a knockout smile. Jagged edges, discoloration and uneven teeth are a dead giveaway that one is older. Take a look at actresses and actors they all have super white, even, perfect teeth and most didnt start with amazing smiles. Cosmetic dentistry, combined with cosmetic dermatology can yield the greatest results. And who doesnt want a perfect smile? Very few people have naturally straight, white teeth. Orthodontic treatments can straighten ones teeth, but recent advances in dental materials and techniques offer near perfect teeth in a fraction of the time.
Dr. Byron Blasco, Las Vegas, Nevada told us, Dentistry is about changing lives. We may use bleaching to make teeth white, repair chips or rough spots with fillings that actually match your teeth or reshape teeth that dont match the others. We can close the gaps between the teeth and finally, we can create a full set of veneers that give you the teeth you have always wanted. We call the service a smile makeover!

Blasco continued, People are afraid its going to hurt and candidly, we use techniques that are virtually painless these days. Theres just no reason to be afraid of the dentist. A brilliant smile is a sign of health and happiness and a source of self-confidence.

I am consistently getting compliments now, stated Delinda, a patient of Dr. Blasco. Ashley, another Blasco patient stated, Even strangers compliment my smile.
We have found that when we work together, we arrive at the best of all worlds. I carefully inject Juvederm or Restylane into the patients lips to produce the perfect amount of volume which is lost in the aging process and Dr. Blasco creates the perfect smile with gorgeous teeth, stated Dr. F. Victor Rueckl, of Lakes Dermatology, Las Vegas, Nevada.

We even find that many people are injected incorrectly and they have a pufferfish, trout pout and it takes a good eye to fix the problems created by others. There is actually a drug that dissolves Juvederm that has been injected incorrectly. There is a balance in every humans lips. 2/3rds of the volume is in the bottom lip and 1/3 on the top lip. Sometimes too much product is injected into the top lip and it just looks odd.
According to New Beauty Magazine, (Volume 8, Spring/Summer 2012),"'Smile Innovations,' there are a few steps that must be taken to obtain the perfect smile. The next generation of preventative and restorative care is closer than you think. For instance, theres a plaque detector. The system uses qualitative light-induced fluorescence (QLF) technology to light up the teeth and highlight plaque and decay. Digital images are captured wirelessly onto smartphones and computers and can be further examined via special software. Theres an Antioxidant gel for gums that improve the overall health of ones mouth and theres a peptide that promotes tooth regeneration. The gel should be available in the US in 2-3 years."
So if someone you know if considering plastic surgery, suggest that they look into cosmetic dermatology and dentistry first. "All our patients are simply shocked and overjoyed at the results," says Rueckl. For more information check with the doctors websites: http://www.drblasco.com and http://www.lakesdermatology.com
Find More Computer Press Releases