Founder of IT Services Provider NetGain Technologies Passes Away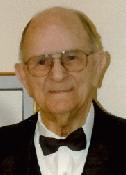 Lexington, Ky. (PRWEB) October 29, 2012
Don Jacobson, founder of NetGain Technologies passed away on Monday, October 15th, 2012.Jacobson is the founder of NetGain Technologies, the oldest and largest information technology company in Lexington, Ky.
I responded to an ad in a local magazine: IBM dealer wanted, described Jacobson in an interview two years ago about how he started the one time business-to-consumer retail store 1984.
Back then, the PC weighed 50 pounds and no one knew what a Gigabyte even was, added Jacobson. A Megabyte was a big deal.
Don understood the early opportunity of a business network and soon shifted his company to a business-to-business model focused on selling technology services to local businesses with an emphasis on client satisfaction.
We worked very hard at customer service, explained Jacobson. We took our customers happiness very serious and went above and beyond to make it right.
The business originally opened as a franchise of Valcom and is now known as NetGain Technologies, headquartered in Lexington. Dons sons Mark and Jim own and operate the business, which continues to grow locallywith the recent acquisition of IntraSourceas well as expand across the region with 110 employees and five branches in four states. Over the years NetGain Technologies has developed strategic partnerships with some of the top technology companies in the world like Cisco, HP, VMware and Microsoft.
Before founding NetGain Technologies in his late fifties, Don had many successful careers. He served as an MP in the US military. A PhD, he taught at the University of Kentucky in the Agriculture Animal Sciences department and then went on to develop one of the largest dairy farms in Kentucky with his sons Jim, Dean, Ross and Mark.
He was a member of numerous organizations throughout his life including the Lexington Lions Club where for over 40 years he served in many ways including President and District Governor.
After accomplishing so much, at a time in his life when most people would be concluding their career, he started this company, said Mark Jacobson, CEO of NetGain Technologies. Jim and I are proud to honor his legacy and continue NetGain Technologies with the client-first philosophy Dad established.
###
About NetGain Technologies:

NetGain Technologies is a leading provider in the design, procurement, implementation and management of high-performance IT solutions. With services ranked among the best in the world by MSPmentor and CRN Tech Elite, a multi-state regional footprint and almost three decades of experience; weve helped over 1,000 unique clients thrive by leveraging best-in-class solutions from HP, Cisco, Microsoft, and VMware. Our highly qualified, experienced professionals strive to align technology with positive business outcomes. Learn more at http://www.netgainit.com.com.
Related Tech Press Releases