ETech 7 Inc. Weekly Brainstorm: Finding The Best IT Service Plan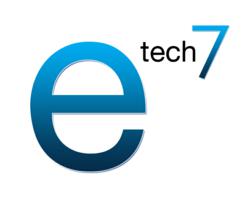 New York (PRWEB) October 27, 2012
Here is another weekly how-to dispatch from ETech 7 Inc. This time, the tips come from our team in charge of networking and IT support. The topic: how to pick the best IT service plans.
There is no shortage of IT services providers out there and finding the right one be challenging. Here are some points to consider before hitting the virtual pavement.
1. Response Time
You dont need an MBA to know that time is money. And downtime means rapidly mounting lossloss of customer records, transaction data, and, well, you get the point. So when browsing IT service plans look for, first and foremost, lightning-fast customer response time. If the hold for the next available representative announcement lasts longer than the time it takes to resolve the issue, move on. When it comes to emergencies, a worthy IT services provider must respond swiftly. This can mean the difference between a minor inconvenience and a major loss.
2. Training and Expertise
When shopping for an IT plan, dont be shy about asking service reps questions about their hi-tech background and relevant experience. Remember, this is your precious business data. It should be handled aptly and by professionals, not unpaid summer interns. So ask about the minimum level of training the service personnel are required to undergo; find out about the companys networking, IT and other industry certifications. Ask them to walk you through the steps to full data restoration in case there is an accidental loss or emergency. Finally, be sure to read testimonials, and if possible, contact existing customers.
3. Value
You get what you pay for. However, more expensive isnt always better. If one IT service plan costs more than others, find out what the price premium buys in terms of actual management, backup, recovery or other solutions. Whats more, every business is different. An IT plan might include DNS upgradesomething you may not need if you already have a live website. Create an outline of all the IT services that meet your companys unique profile and budget accordingly.
About the Company:

ETech 7 Inc. is a technology services leader offering data backup and recovery, web development, networking solutions, search engine optimization and social media management. Please visit ETech7.com or contact (212) 997-1202 for more information.