Crazy 88 Brazilian Jiu-Jitsu Fighter and Howard County Native, Jon Delbrugge Makes His Professional Mixed Martial Arts Debut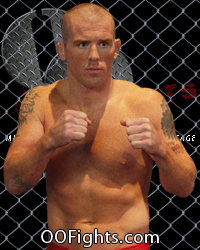 Elkridge, MD (PRWEB) October 13, 2012
Former Operation Octagon Amateur Lightweight Champion Jon Delbrugge has scored six consecutive victories en route to a two-year dominant reign atop the east coast's amateur MMA circuit. On Saturday, Oct. 13 at the Dulles Sportsplex in Sterling, VA the international grappling standout returns to the cage as a professional looking to pick up where he left off as an amateur against a very tough Steven Wampler.
Delbrugge has been training and working full time at the academy where he began his career at four years ago. Jon credits all of his accomplishments directly to his coach who is also the owner of Crazy 88 Mixed Martial Arts Academy, Julius Park.
Jon has been training in a professional environment following the normal protocols that all of the guys adhere to in the Team Lloyd Irvin system. It is no surprise that he was able to do well in the amateur ranks. We expect him to do the same at the pro level. Of course, its a different game at the top end of the sport but he has been putting in the work and traveling and competing at the international level in other martial arts like grappling and Jiu-Jitsu. All he has to do is keep it up." Said Park.
Boasting numerous international medals from tournaments all over the world in Brazilian Jiu Jitsu, the explosive Delbrugge (6-0 as a amateur in MMA) is looking to establish himself in the professional MMA world. He is set to take on his toughest challenge to date in the very experienced but also debuting as a pro, Steve Wampler (9-5 as a amateur in MMA). Having submitted his last opponent via arm bar in his last outing as an amateur, the hard nosed Wampler has shown he has the durability and experience to silence any critics and defeat the seemingly unstoppable Delbrugge.
I'm excited to officially start my pro career close to home in front of my family and friends. Delbrugge said. Steve Wampler is a super tough guy. He has pretty good striking and his grappling is also good. I respect the fact that he has a lot of experience and has been competing in MMA for a long time. Although everything we have done as amateurs means absolutely nothing now that we are pros I am very excited for this opportunity and I am sure this will be a great fight.
There has been much anticpation regarding Delbrugge and his MMA career. In todays world fighters try their hardest to explode up through the ranks in hopes of the UFC. But Delbrugge was the exact opposite. Honing his skills in each individual area of MMA. He spent the majority of the last four years traveling the world competing in the art of submission grappling/Brazilian Jiu Jitsu.
Also on the card, Brett Glass 510 155 lbs. The Cave MMA Mike Pope 57 145 lbs. Vanguard Gym Weightclass: PRO Lightweight155 lbs. Weightclass: PRO Welterweight170 lbs. Elder Ramos 511 170 lbs. Vanguard Gym