CommLab India Launches Innovative eSolution for Product Training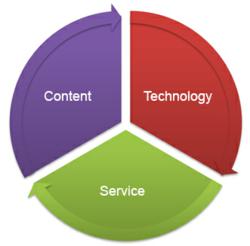 (PRWEB) October 29, 2012
CommLab India, a leading eLearning solutions provider, has announced the launch of Product Training Mentor – an innovative training solution that aims to address the Product Training needs of organizations. In addition to sales & marketing personnel, this platform-as-a-service solution is applicable for providing product training to other key stakeholders such as dealers, distributors, customers.
Our product aims to provide a viable technological solution, to address the pain points of organizing product training sessions, for multiple audiences such as sales personnel, channel partners, customers and service staff, says Mr. RK Prasad, CEO of CommLab India.It is a highly customizable solution that enables both administrators and users to manage product training effectively.
With over 12 years of experience working with leading fortune 500 companies, CommLabs innovation aims to provide an integrated solution, which merges training content with technology, backed by an all-important service component. There is also special emphasis on collaborative and social learning, which forms an essential part of the solution.
What makes this solution unique is the fact that it includes the most-often neglected service component, which is very important for the success of any technological solution. Service is an integral part of the solution, which means a dedicated team of professionals will be available 24 x 7, to administer and manage the training solutions, on behalf of organizations and assure learners of an uninterrupted access to knowledge, at all times.
More information about the solution can be obtained from http://www.commlabindia.com/product/.
About CommLab India LLP
CommLab India LLP is a leading custom eLearning solutions provider developing state-of-the-art eLearning services to organizations across the world. CLI specializes in developing industry-specific training solutions particularly in verticals such as Pharmaceuticals & Health care sector, High-Tech and IT Sector, Finance & Insurance Sector and Energy & Manufacturing Sector.
Backed by the expertise of dedicated instructional designers, course developers and learning technologists, CommLab India's learning solutions include: