Business Owners Are Learning New Content Marketing Ideas from SEO Consultants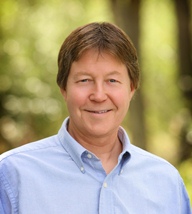 Littleton, Colorado (PRWEB) September 26, 2012
Content Marketing is a new focus for business owners needing to attract search engines and humans to their company web site. Outdated SEO tactics are being gradually replaced by a new focus on improving content quality both on-site and off-site.
With the constant changes and upgrades occurring in the search engine software programs that evaluate and assign rankings to websites, its been a whipsaw ride for professional search engine optimization (SEO) expert companies needing to communicate best practice internet marketing recommendations and techniques to their clients.
Web site ranking methods and tactics used in prior years that used to be effective can now end up being problematic based on the new software updates that search engines are consistently rolling out. Attracting targeted traffic naturally to the company web site now and in the future will require raising the bar on quality by paying more attention to generating quality web content that is a step above the competition, which keeps web site visitors engaged and coming back for more.
As far as search engine ranking positions are concerned, the shift has gone back and forth between focusing on the incoming links leading into a website as compared with focusing upon on the readable content that is published and read on web pages. Today its becoming clearer that upgrading content sells and provides real lasting benefits, and can actually become a new competitive advantage for companies looking for ways to improve their web assets. If site visitors do not appreciate your content presentation they wont be coming back to your site any time soon, which means potential lost sales opportunities.
Both SEO expert consultants and business owners need to be in the content publishing and content marketing business whether they like it or not! Businesses marketing their products and services online should realize that expanding their content volume and quality is becoming a critical element in improving web site performance versus their competitors. Expanding web content should be part of the business plan. Content marketing ideas and recommendations from SEO consultants provide the needed catalyst for implementing change based upon an agreed upon plan.
Whether its the message written on a web page, or a blog post written about your topic thats published on a completely different web site, the content message needs to be interesting, concise, and serve a real purpose of relevance with the capability to solve a problem or resolve a question or query.
In years past, search engines were less finicky about content quality scores and more concerned with other website ranking signals such as keyword density percentages. Todays search engine has sophisticated intelligence that goes beyond simple evaluation and gets more into predicting how humans will actually respond to a particular web page design and layout, visible words message and presentation, graphical images, as well as to a host of other ranking elements taken into consideration for rating the overall worthiness of a document thats published on the internet.
As the months and years progress, every aspect of competing on the internet becomes more and more competitive. If businesses intend to compete successfully moving into the future, they need to stake out as much written words 'real estate' as possible and increase their online published footprint to improve their chances of getting found amid the thousands of new web sites coming online daily. In most cases this means boosting content quality and volumes on-site and off-site and working with outside content writing experts or copy writers, which can be both cost effective and efficient. Having somebody internally working on the company social media profile is simply not enough in most cases.
Improving content by making it more interesting, informative, entertaining, or authoritative, can have a direct positive correlation with gradually moving up web sites closer to that #1 coveted position in Google rankings, which, according to sources can lead to getting around 40% of the human clicks for the top position. Its worth the investment to continually strive for excellence and seek out expert advice for all inbound marketing channels used such as search engine optimization, content marketing services, press release writing and distribution, publishing interesting white papers, link building, e-newsletters, business blogging, article marketing, research report documents in .pdf form, and a host of other legitimate marketing methods used to attract people into your marketing funnel.
Content is not only about the words and text on your own site's pages; its also about the content and the quality of content published elsewhere outside your site and linking back. There are numerous SEO Articles published on the topic of linking relationships on the web.
Links leading back to your site from other sites, blogs, or social media profiles such as Google + should be surrounded by well-written content thats similar in nature to your chosen topic. One main objective of publishing on outside sites is to in effect create a funnel of sorts where people can discover your content in various channels, and then be sufficiently enough impressed to follow embedded links back to the main site or landing page where theyll accept the desired call to action offer that can lead to a sale.
The good news is that well-written content builds the company brand online; helps contribute to higher search engine rankings, can be great for public relations, and can be consistently generated by copy writing experts and then published effectively once the game plan is in place.
Related Graphic Press Releases