Assemblywoman Mary Hayashi to Present Resolution to Red Top Electric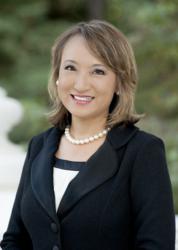 San Leandro, CA (PRWEB) October 15, 2012
Assemblywoman Mary Hayashi (D-Hayward) will honor Hayward-based Red Top Electric tomorrow at a commissioning event in San Leandro. Red Top will be recognized for their contributions to a new Zero Energy Center, a training facility created by the International Brotherhood of Electrical Workers Local 595 and the Northern California Chapter of the National Electrical Contractors Association.
As the installers of the renewable energy systems component, Red Top met difficult requirements and challenging deadlines with the passion and skill that will be a hallmark of our green tech workforce, stated Assemblywoman Mary Hayashi. With the leadership of its IBEW Local 595 electrical workers, Red Top has paved the way for a vibrant and prosperous future for our state.
Red Top Electric is a family-owned electrical construction corporation based in Hayward, and has been serving the greater Bay Area for almost 60 years. Red Top was contracted to install the renewable energy systems component of the Zero Net Energy Center.
The Zero Net Energy Center in San Leandro is a 46,000 square foot facility that will train over 2,000 Journey level electricians, apprentices, and contractors in Alameda County on the latest energy-efficient construction methods, while modeling the latest sustainability practices.
The Zero Net Energy Center will generate as much energy as it uses. Designed for sustainability, it combines highly efficient electrical, mechanical and envelope systems with on-site renewable energy generation. The Center is projected to open in 2013.
UC Berkeleys Institute for Research on Labor and Employment reports that Californias energy efficiency policies and programs will result in 211,000 new jobs in the year 2020. They have recommended job training efforts focus on upgrading the energy efficiency skills and knowledge of the incumbent workforce, a goal that will be met by the Zero Net Energy Center.
The commissioning event will take place at the Zero Net Energy Center on October 16, 2012 in San Leandro.
Assemblywoman Mary Hayashi serves the 18th Assembly District, which includes San Leandro, Hayward, Dublin, most of Castro Valley and Pleasanton, and a portion of Oakland, as well as the unincorporated areas of Ashland, Cherryland, San Lorenzo and Sunol.