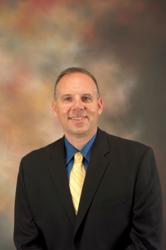 Stone Mountain, GA (PRWEB) October 29, 2012
AMES Taping Tools, the leading provider of automatic taping and finishing (ATF) tools, supplies and training to the professional drywall finishing industry, is pleased to announce that Fred J. Daniels III has been appointed as its new Chief Executive Officer effective October 24, 2012.
Mr. Daniels brings to AMES his 22 years of management experience at Hertz Equipment Rental Corporation (HERC). During this time, he held positions of increasing responsibility in HERCs tool rental business, with deep experience in operations, branch management, outside sales, logistics and information systems. Most recently, Mr. Daniels ran HERCs largest region with 85 locations and over 1,000 employees as the Eastern Region Division Vice President. During the past two years at the helm, Mr. Daniels has driven double digit revenue growth in his region annually.
The AMES Board of Directors and former CEO, Andrew Reed, have announced a mutual separation following the consolidation of AMES operations into the company's expanded Atlanta headquarters, servicing center and assembly facility. Mr. Reed has helped to facilitate this transition. Mr. Reed joined the company during one of the steepest declines in history for construction activity, the primary market served by AMES. The restructured company is now well positioned as the industry begins to show signs of recovery. The board wishes to thank Mr. Reed for his service to the company. He will remain in the Chicago area and pursue other endeavors with construction and building products businesses.
About AMES Taping Tools
Headquartered in Stone Mountain, Georgia, AMES Taping Tools is the industrys leading provider of drywall finishing tools, supplies and training. AMES pioneered the development of automatic taping and finishing tool technology in the 1930s, dramatically improving the speed, quality and efficiency of the professional finisher. AMES supplies, supports and services residential and commercial interior finishing applications through a network of company-owned and franchise operations in over 180 locations across the U.S. and Canada. For more information, visit AMES at http://www.amestools.com or call 800-408-2801; or explore TapeTech at http://www.tapetech.com or call 800-426-6256.
Product demonstrations and informational videos are available online at http://www.youtube.com/user/amestapingtools