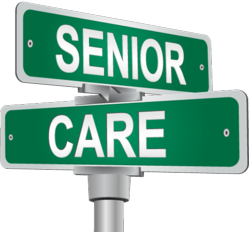 Greenville, SC (PRWEB) October 30, 2012
The art of selecting a computer for senior loved ones was redefined going into the 2012 holiday season by Microsofts introduction of Windows 8 and the accompanying announcements of new computing devices utilizing the Windows 8 touchscreen capability. Among the beneficiaries are older adults and the family members seeking to demonstrate how easy it is to gain the benefits of going online and participating in social networking.
Reflecting this major change in product offerings, and both the opportunities and confusion that it may drive just as the shopping season begins, Senior Care Corner has developed new tips for those choosing computing gifts for senior loved ones.
Were thrilled by the opportunity the wide range of touchscreen devices offers to seniors previously unable to use or uncomfortable using computers says Barry Birkett of Senior Care Corner. We want to help family caregivers and other loved ones open new doors for older adults through the web and social networking.
Considerations When Selecting Computing Devices for Seniors
Taking into account these points can improve the likelihood a device purchased for a senior loved one will provide enjoyment and other benefits well after a gift is unwrapped.
Consider how the device will be used.